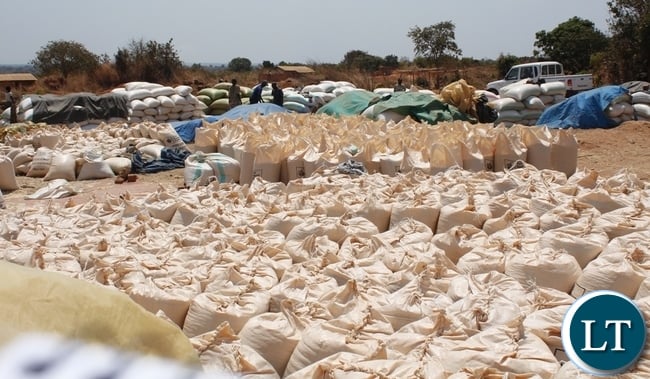 Some farmers, who sold their maize to the Food Reserve Agency (FRA) during this crop marketing season in Solwezi in North western province, have asked the agency to give them back their maize so that they sell to other buyers.
The farmers, who gathered today at provincial administration, complained that the FRA was taking long to pay them for the maize they supplied.
Farmers' representative Henry Mulyata feared that he and his colleagues may not manage to buy agricultural inputs for the next farming season on time if FRA does not pay them soon.
The farmers have since appealed to President Edgar Lungu to intervene in the matter so that FRA can give them back their maize or pay them immediately.
But North-western province FRA coordinator Limbikani Mhango told the farmers that the agency will start paying them on Thursday next week.
FRA has so far paid out K11 million to farmers in the province, leaving a balance of about K46 million.
And Deputy Permanent Secretary Alfred Chiingi, who addressed farmers, said the complaint was genuine.
Mr. Chiingi urged the farmers to be patient and allow the process to be completed.