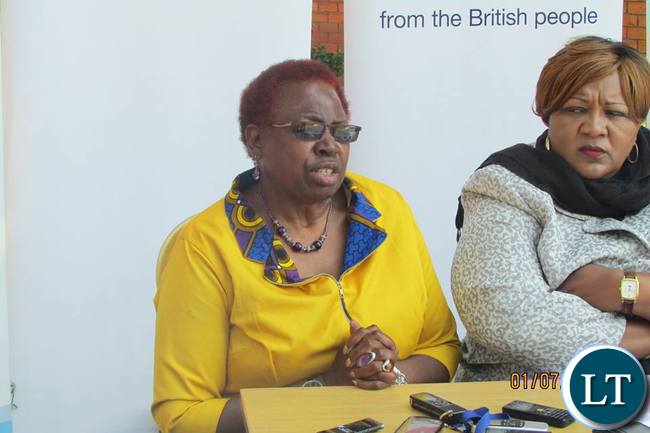 Non-Governmental Organizations' Coordinating Council (NGOCC) board Chairperson Sara Longwe said President Edgar Lungu's speech during the official opening of parliament lacked strategies towards the empowerment of women in Zambia, reports Pan African Radio Journalist Hermit Hachilonde.
In a statement, Ms. Longwe said the women movements in Zambia were desirous on getting the concrete measures Government would put in Place to operationalize the Gender Equity and Equality Act (GEEA) which was passed into law this year.
She noted that over the years in Zambia women have been discriminated from participating and benefiting from national development processes.
The NGOCC board chairperson stated that while noticing some of the positive strides made in heath sector, it is imperative that Government expedite the completion of the much talked about 650 heath centres across the country.
She observed that the construction of heath posts is at various levels with the majority being at basic foundation stages.
Ms. Longwe has however noted that she expects the construction of the health posts to be prioritized in 2017 in order to improved maternal health services which help to reduce the current 393 maternal deaths per 100,000 live births.
She has also called on Government to enact the freedom of information law, adding that for some time now pronouncements towards greater freedom of expression in Zambia have been made.
"The presidential speech during the official opening of parliament lacked strategies towards the empowerment of women in Zambia" Ms. Longwe said
[Read 62 times, 1 reads today]