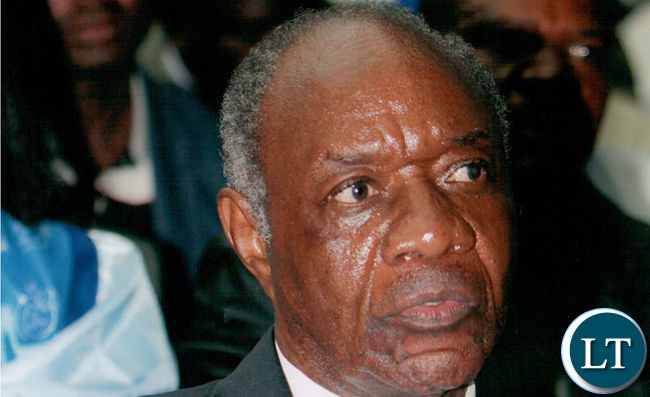 Recent political developments in our country are very disturbing, annoying and give rise to uncertainty. Watching or listening to international news or clips showing police brutality in Luanshya against citizens who are merely exercising their constitutional and human rights to peacefully demonstrate or protest is unacceptable in what is supposed to be a democratic country.
Coupled with this, is the brutality and violence directed at journalists as evidenced by the assault on Lesa Kasoma Nyirenda, the director of Komboni radio only a few days ago, who ended up at the university teaching hospital.
A number of other journalists from the private media have also been subjected to similar attacks and inhuman treatment . What is even more , is the allergy by political leaders in government and their minions outside government not to allow or listen to opposing views on important issues of corruption, poor governance, human rights abuses, abuse of power by those in positions of authority and political intolerance.
The continuous arrest and harassment of opposition leaders and limiting their operating space is detrimental to the building of a free and democratic society where citizens are expected to enjoy equal rights regardless of ethnic or political affiliation.
It appears to have become fashionable for some senior party and government leaders to make highly irresponsible and inflammatory tribal statements which go unpunished and unrevoked and which fuel tribal tensions and grossly undermine our cherished national motto of one Zambia,one one nation, carefully crafted by our founding fathers and mothers of our nation, has served us well for the last 52 years, long before the current culprits became involved in public affairs.
Why are all these things happening now ? Leadership has something to do with it . The unbridled appetite for political power at any and all costs is a danger to the citizens. We just come out of highly contested elections, where the country emerged split right down the middle and where the constitutional court shamefully abdicated its duty by failing to hear the petition brought before it by the main opposition candidates, Hakainde Hichilema and his running mate Geoffrey Mwamba on a technicality whose interpretation remains pending in the supreme court .
Given this sad state of affairs, I expected President Edgar Lungu and his government to pursue a path of national reconciliation and healing to calm the situation down , through meaningful and genuine dialogue with opposition parties for the sake of our motherland .
Those of us who were involved in liberation politics and in post independence politics know that no politician at the top remains there forever . We have witnessed a cycle which has brought about drastic power changes. If a leader in power does not treat those in the opposition with respect, how does he or she expect them to treat him or her with respect when inevitably out of power ? Political power is supposed to be used to influence and not oppress people .
How those in power use their power usually determines how it will be used against them when they are out of power . Political power in our situation is derived mainly from political contestation and must therefore be used judiciously .
This is why when your opponent is down, don't think that you are the only one who should be up . Those who are not in government or those who criticise the government should not be viewed as enemies, but mere opponents who help to shape and strengthen our democracy. Having dialogue with foreign diplomats based in Zambia is important, but dialogue amongst ourselves as zambians is even more important . We face many internal challenges which require our collective resolve. It should not be a question of "them and us" , because this attitude will take our country nowhere.
I would like to see a zambia where the selflessness of our founding fathers, will take our country beyond ethnicity and towards a shared destiny; where a person shall not be judged by where they come from, but by the content of their character; where any person from any part of the country shall rise to any position that their skills and ability will allow ; where alliances will be forged on the basis of shared objectives of taking our country to greater heights ; where our children, grandchildren and great grandchildren will live together in peace and embrace each other under one zambia, one nation, one people.