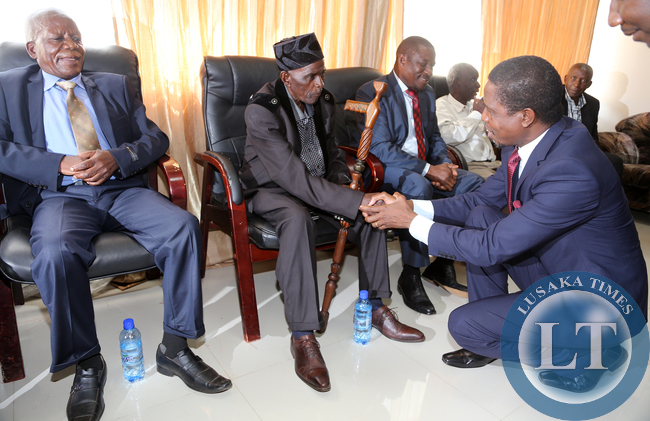 Nine Chiefs in Northern have pledged to support the plan by President Edgar Lungu to divide Mpika district into three.
The plan to divide Mpika into three districts was declared by President Edgar LUNGU during his visit to the province earlier this year.
The Chiefs said this yesterday during a stakeholders meeting to debate and adopt boundaries and names of the two new forthcoming districts, to be created once the largest district in the country is divided into three.
And speaking on behalf of other chiefs, senior Chief Kopa of the Bisa speaking People said the plan to divide the district has come at the right time when the nation has embraced and enshrined the decentralization policy.
He added that once the process is finalized, it will significantly enhance service delivery in all the nine chiefdoms in the area.
The traditional leader added that the creation of the districts will speed up development in their respective chiefdoms and contribute to the economic growth of the country.
And all the nine Chiefs and other stakeholders who attended the meeting agreed on Kalonge as headministrative Centre for the first new district Lavushimanda.
They further adopted Chalabesa as an administrative Centre for the second forthcoming new district Kanchibiya.
Meanwhile Mpika District Council Secretary Kabombo Mutakela said the adopted boundaries and names of the new two Districts will be submitted to Lusaka by next week.
[Read 38 times, 1 reads today]