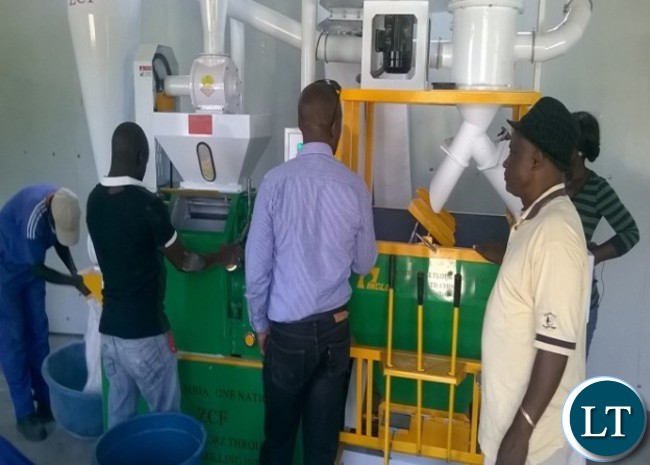 The Zambia Co-operative Federation (ZCF) says installation of the targeted two thousand solar milling plants is expected to be completed by mid-next year.
ZCF Ltd Director General James Chirwa said the country has so far received 250 units out of which 225 have been completely installed in different parts of the country.
ZANIS reports that out of the 225 solar milling plants that have been installed, 210 solar units are currently operational across the country.
Mr. Chirwa stated that the milling plants are being distributed according to an area's capacity to produce maize.
The ZCF Chief said that some areas such as parts of Western Province will receive rice mill plants to help farmers process their rice.
Mr. Chirwa said the solar milling project will enable the country to be food secure through production of affordable mealie meal as evidenced from the areas where the plants are operating such as Northern Province.
He observed that the strategic location of the solar milling plants will encourage more small scale farmers to produce more as a way of contributing to the country's food security and reduction of poverty levels in the country.
Mr Chirwa stated that people in areas where the solar plants are currently operational are appreciating the benefits being realised from the project such as reduced mealie-meal prices.