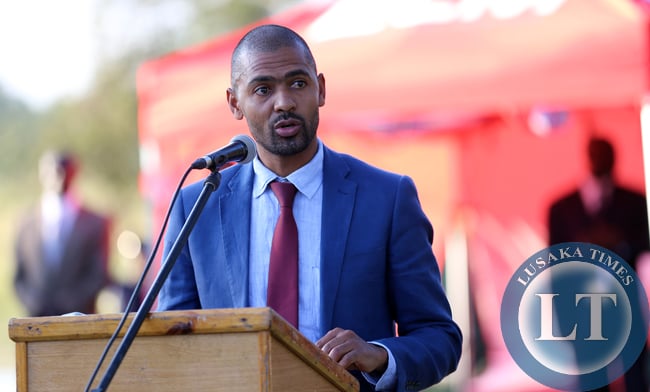 Government says it considers councillors' and officers' orientations very important because they equip the named groups of people with skills and knowledge on how they should discharge their functions and duties in councils.
Minister of Local Government and Housing Vincent Mwale said this creates an enabling environment for effective and efficient operations and performance of councils to meet the aspiration of government and the residents at local level.
He said this during the launch of Councillors' and Officers' Orientation workshop in Lusaka today.
Mr. Mwale said government has placed a lot of importance in the role played by the local government.
He noted that without a strong local government system, all efforts at national level would be in vain.
The Minister stated that it was only the current government that has implemented decentralisation and enshrined it in the constitution.
He said the decentralisation policy shall ensure optimum utilization of resources in the country.
Mr. Mwale has since urged all local authorities to safeguard the public resources that have been placed under their charge.
He disclosed that government will not tolerate corruption of any form including illegal land allocations and administration and shall not relent in taking punitive measures to arrest the scourge.
Mr. Mwale further explained that government requires leaders that will promote positive change in organisations and societies to alleviate poverty and improve the human development and socio-economic status of the poor people at local level.
He challenged all councils in the country to ensure that Sustainable Development Goals (SDGS) are localized at the local level.
Mr. Mwale said the councils have a high potential of actualizing the SDGs and uplifting the living standards of poor people in the districts.
He revealed that during the implementation of the seventh national development plan (SNDP) in the next five years, the Ministry of Local Government's mission will be to reduce developmental inequalities.
Mr. Mwale said as policy makers at the local level, councillors are required to ensure that policies and programmes developed are aimed at reducing the developmental inequalities in their respective districts for the benefit of the people they are serving.
He appealed to the mayors, council chairperson and officers to clearly understand their roles and responsibilities in order to discharge their duties diligently.
Mr. Mwale said it was important that the local government officers observe the limits of their roles, responsibilities and functions in order for them to work in harmony and avoid disruption of operations in the district.
He said this will enable government to provide efficient and effective services at the local level for the betterment of the communities in the country.