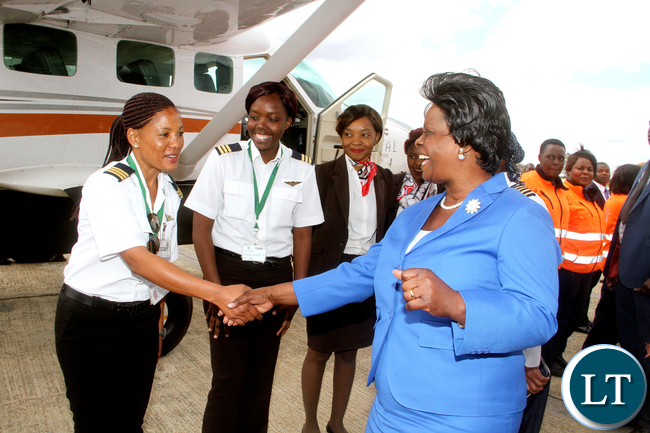 A female student air crew officer from the Zambia Air Force (ZAF) has called for more women to join the aviation industry for the benefit of the country.
Second Lieutenant Florence Mbewe says Zambians, particularly women, should consider taking up aviation as a career choice to not only increase the manpower but also foster gender equality in the industry.
Lieutenant Mbewe told ZANIS in Port Alfred of South Africa that women should be actively involved in the aviation industry and should not feel inferior to their male counterparts.
Lieutenant Mbewe leads a team of eight air crew officers undergoing training in commercial Pilot course at 43 Air School of South Africa.
Members of her team include second lieutenants Joseph Kauseni, Simwala Maiba, Willie Mayaba, Andrew Monde, Nsofwa Njilika, Costa Nsemukila, and Kankinza Tolodi.
And 43 Air School Flight Manager, Kyle Menin, lauded the students saying they were determined and committed to their work and responsibilities.
Mr. Menin called for increased collaboration between Zambia and South Africa in terms of boosting aviation standards in both countries.
Meanwhile, ZAF Chief of Training Brigadier General Henry Nyundu said he was impressed with the performance of the air crew students who have shown resilience and commitment to their work and careers.
Brig. General Nyundu disclosed that the eight officers had undergone intensive training which has fully equipped them to handle various weather situations in their respective flying careers.