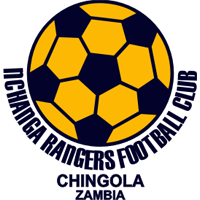 The FAZ Disciplinary Committee has ruled that Super Division side Nchanga Rangers be demoted to Division One after being found guilty of attempting to bribe a referee recently.
The committee said Nchanga officials recently attempted to bribe a referee prior to game against Nkwazi almost a fortnight ago.
"A referee reported an offer, promise and grant of cash to unjustifiably advantage Nchanga Rangers in a game against Nkwazi Football Club inviting him to violate FAZ Rules and Regulations," the committee stated.
"The whole conversation was recorded and played in the meeting. The meeting was further informed that six persons were summoned to appear before the disciplinary Committee without fail."
The Committee decided that Nchanga Rangers be demoted to Division One taking effect in the 2017 Season.
Furthermore, the committee ruled that the four officials mentioned by name in the recording namely Elijah Mugala, Matyola Haanyama, Patrick Nkhata (team manager) and Shadrick Chalenga be banned for life.
"The life ban include a ban in performing any football activities and entering any stadium," the Disciplinary Committee said.
This is a unique case on the local football front.