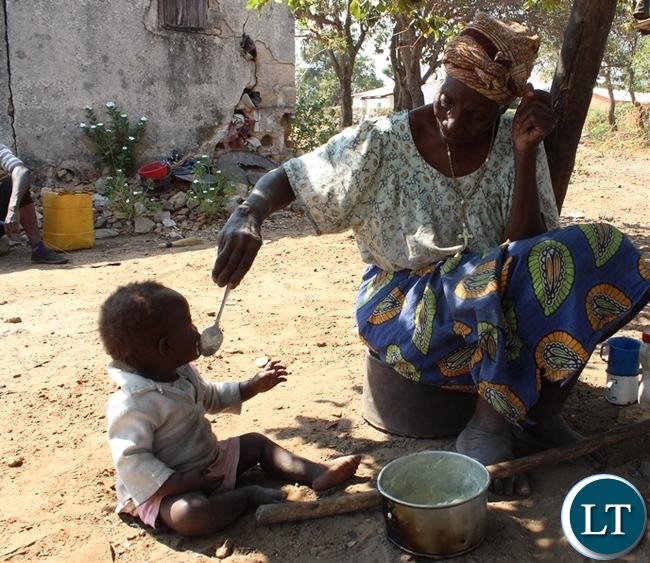 The US funded Famine Early Warning Systems Network (FEWSNET) says poor households continue to experience reduced purchasing power because of the high maize and meal prices.
FEWSNET says after some stability in maize meal prices, the start of the lean season across parts of the country has resulted in a rise in maize meal prices as demand for industrially processed meal picks up.
It says meal prices are about 25% and 60% above the previous season and the five-year average, respectively.
FEWSNET says these high price levels for meal are being driven by high maize grain prices.
It observed that the export ban has been indefinitely extended because the Food Reserve Agency (FRA) was not able to reach its purchase goal of 500,000 MT of maize for the strategic grain reserves.
In order to meet this goal, a tender had been issued for the purchase of 220,000 MT of maize grain, but the response has been less than favorable and they are still unlikely to meet the target.
Meanwhile the government has reiterated that the export ban will continue until the FRA meets its target to ensure the country's food security.
Despite the continued export ban, informal exports into Malawi and the DRC will continue to sustain high local prices and reduce consumer purchasing power.
In Chipata, maize grain prices increased by 47% between September and November due to increasing demand in Malawi.
Although Minimal (IPC Phase 1) acute food insecurity outcomes are likely to continue in most parts of the country during the outlook period, between the end of November/December Stressed (IPC Phase 2) outcomes are likely to set in in a few areas in the southeast and southwest as poor households continue to experience reduced purchasing power because of the high maize and meal prices.
For now, livestock continues to be in mild to poor condition due to poor pastures and limited access to water, but this should improve once the seasonal rains are established.
Land preparation for the 2016/17 season continues while input acquisition from the market is ongoing. Fertilizer for the Government Input Support program has reached districts, but the delivery of seeds and administrative funding challenges is delaying the distribution.
Of the 105 districts (targeting 1.6 million farmers), 39 districts are expected to receive e-vouchers. Despite the program delays, since many farmers benefited greatly from the good prices that they received from their 2015/16 crop sales, they should be able to acquire agricultural inputs for the upcoming season on time.