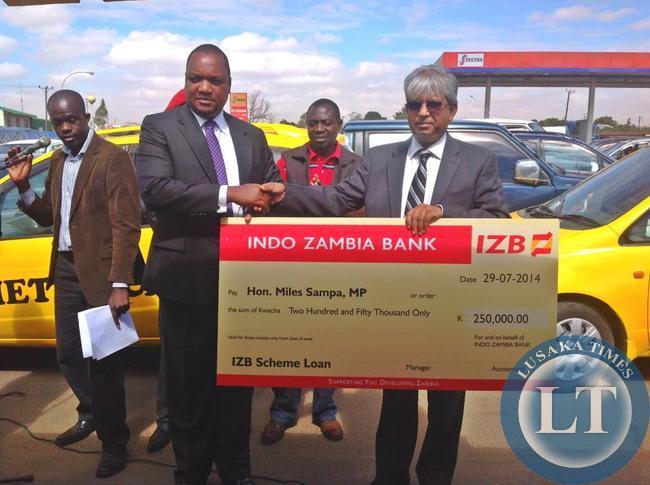 A LUSAKA law firm has dragged former Matero lawmaker and opposition party leader Miles Sampa to court for failing to clear a K45,000 bill dating back to 2014.
Zulu and Company has requested the Lusaka High Court to order Mr Sampa to immediately settle the legal fees owed by the former Commerce deputy minister.
This is contained in a statement of claim filed before court that despite numerous reminders, Mr Sampa has failed to settle the legal fees accrued during the legal suit that came about in the aftermath of President Michael Sata's demise and who was to take over the leadership of the Patriotic Front Party.
The firm explained that it was engaged by Mr Sampa to represent him in High Court proceedings as a defendant in a consent judgment between Mrs Inonge Wina (as PF chairperson) and party secretary general Davis Chama.
This was in the power struggle that characterised the PF party where Mr Sampa emerged among other contenders for the presidency and challenged Edgar Lungu despite his being the preferred candidate.
"On 5th December 2014 the defendant (Sampa) engaged the plaintiff to represent him in the High Court proceedings to join as a defendant and in the Supreme Court appeal against the High Court ruling by which his application for joinder was dismissed," the submission read.
"Zulu and Company between 5th December 2014 and 21st February 2015, as the plaintiff rendered professional and legal services and in particular successfully prosecuted defendant's appeal in the Supreme Court in appeal no. 195/2014 which ordered the leaned trial judge to hear the defendant's application for joinder inter-parte."
Mr Sampa was among those who challenged the holding of an extraordinary convention under the auspices of Ms Wina as PF national chairperson, but the latter won a court injunction that restrained those against the holding of such a conference, including Mr Sampa, from interfering in the operations of PF.
Mr Sampa retained the law firm as his representative against the High Court ruling which dismissed his application for joinder and offered to pay K100,000 as legal fees.
"On 5th December 2014, the defendant paid a deposit of K50,000 leaving a balance of K50 000 on agreed legal fees," the firm submitted.
"…..After many reminders by cell phone, the defendant on 17th December 2015 paid K5,000 leaving a balance of K45,000 on plaintiff's agreed legal fees," the law firm submitted.
[Read 101 times, 1 reads today]