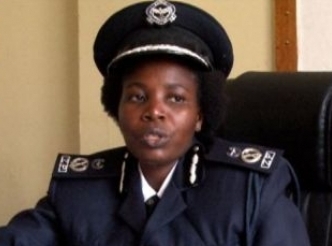 Police on the Copperbelt have unearthed a scheme in which a group of 16 unscrupulous people allegedly ploted sabotage of vital installations such as Zesco pylons, Copperbelt Commissioner of Police Charity Katanga disclosed.
Ms Katanga said police recently discovered some explosives close to the Zesco pylons near Fisenge area, which is 50 kilometres from the Central Business District in Kitwe.
Ms Katanga said the discovery was as a result of a tip-off from members of the public and that if security wings had not swiftly responded, the ploy could have plunged the country into darkness.
"As police and other law-enforcers, we are not sleeping. We are seriously investigating the matter to ensure those planning to cause damage to vital installations are arrested. Days for their acts are numbered," she said.
She said during a media briefing in Kitwe that quick action by law-enforcement agencies who reached the scene on time prevented the explosives from detonating.
Ms Katanga said that police were already on the ground monitoring the situation and those involved would soon be brought to book.
"If the explosives had detonated, it would have been a national disaster and I am warning that police will not rest until those involved are arrested," Ms Katanga warned.
She said the matter was still under investigation and her office was determined in seeing to it that no installation was vandalised.
Ms Katanga said security had been stepped up in critical areas and appealed to members of the public to report any suspicious activities at public installations.
She said that police were aware of the 16-man team, which was planning to destroy vital installations.
Ms Katanga also expressed concerned over rampant computer thefts from schools and that police were investigating reports that thieves were interested in a certain component of the computers.
She appealed to learning institutions to work hand-in-hand with the police to bring to an end the theft of computers, which had become rampant on the Copperbelt.
Meanwhile, Ms Katanga has appealed to the public to assist bring about order by apprehending any uniformed police officer found drunk.
She said lawlessness among police officers would not be permitted and appealed to the public to Ms Katanga said police officers were expected to be exemplary in their conduct and actions, and that the Police Command would not allow bad behaviour to go unchecked.She directed officers in charge of police stations to ensure that discipline was maintained.