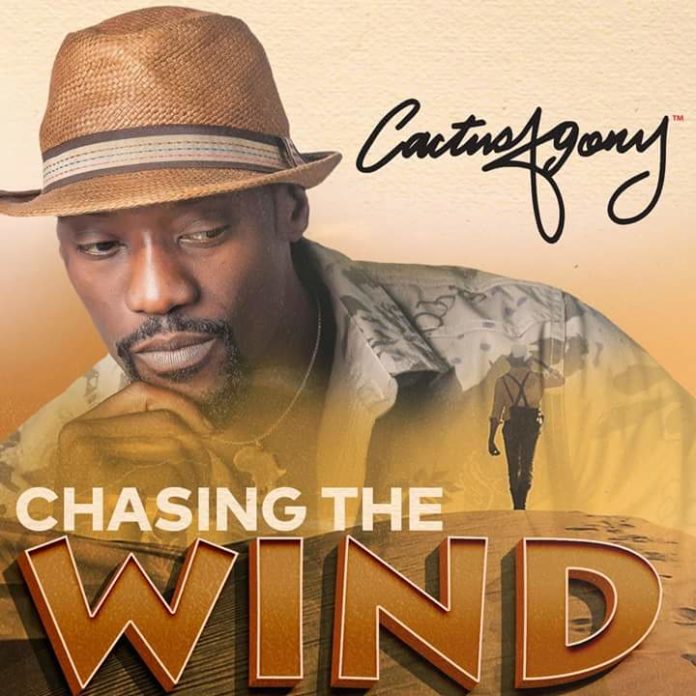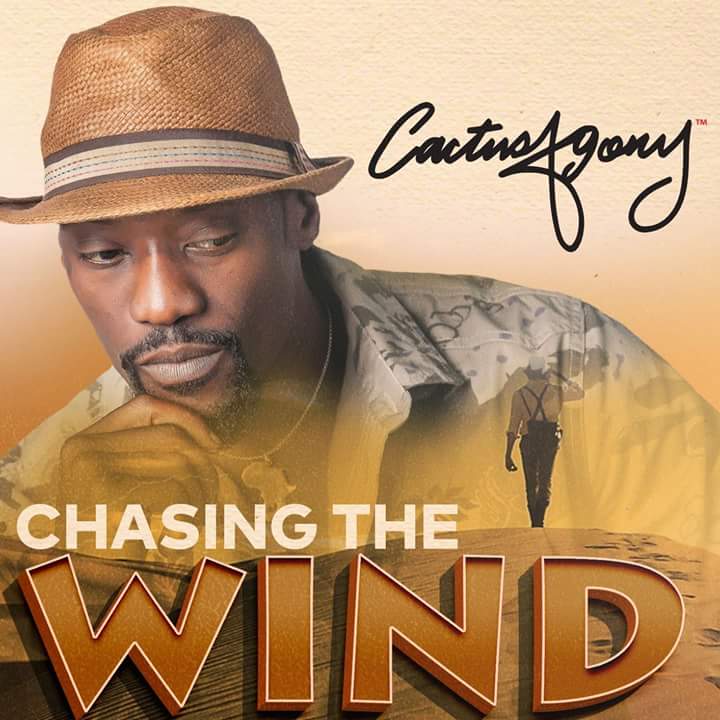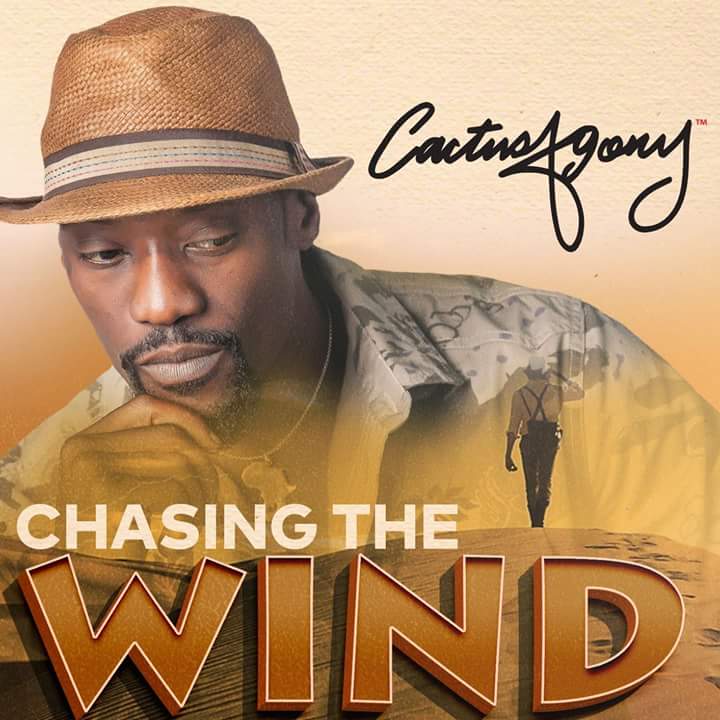 Cactus Agony's musical aspirations began as a young child, singing in the Lechwe Primary school choir in Kitwe, learning to master the flute and even a spell on the glockenspiel! Growing up in an environment surrounded by many different genres of music, his natural love for performing plus the opportunities to give a voice to those who don't have one led him to make the decision to make his career in music.
After schooling in the UK, Cactus went on to attend Croydon College, in South London. In 1996, he met Igor Bozovic, and a South London hip-hop outfit called The Nappy Clinch Clan who introduced him to the art of writing, toasting and being an MC! Living in and around London's African, Jamaican and other Third World communities gave Cactus a better understanding of who he was and what he represented.
After finishing his UK studying, Cactus eventually returned to Zambia in 1999 and, in 2001, he became part of a Zambian-based hip-hop label called Cypher Music, home of Runnel, Bob Mabege, Red Linso, plus producers Jerry Fingaz and Inferno. Performing with many local bands and featuring on various hit collaborations resulted in Cactus' official inclusion as part
of the Zambian music scene. Under the guidance of Kula Music, Cactus released his debut album "Bush Territory" in 2008. A huge success, the album was also the platform that launched the singles "Waiting" and "Body can't Lie", which both gained huge popularity, winning Video of the month and number one positions in the Zambian music charts. His second album "African Dream" followed up this success with it's own hits; 'Love You', 'Give It To Me' and 'Love Boat' all making number one singles. His third album "Chasing the Wind" is at the mix and mastering stage and should be released in May 2016. His songwriting with life experience, spiritual insight, deeper life philosophy and an insight into the power of love has earned him the alias "The Philosopher". Cactus has co-written and performed songs for many cause-related campaigns such as Rhythm Of Life, Every Voice Counts, Brothers For Life and Against Child Marriage.
 As well as being a committed recording artist Cactus is also a relentless performer. Not only happy to perform on his own at any kind of venue or gig, he has always looked for opportunities to work with a diversity of artists across a variety of genres, both locally and internationally.  These artists include Hugh Masekela, Oliver Mtukudzi, P-Square, JK, Joe Angels, Salma Sky, Roberto, and Mr. Switcher.
He has gained huge popularity over the last 10 years and his appearance on any Zambian stage will produce an overwhelming response from the crowd when they realise "The Philosopher" is about to perform!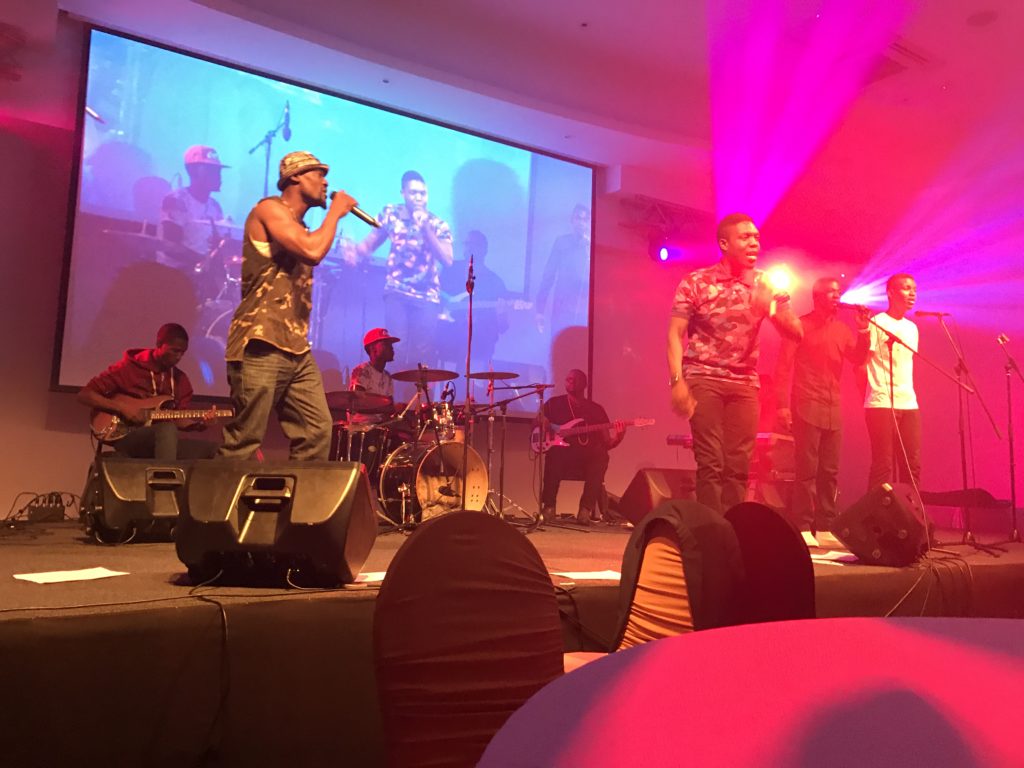 KAPA187: Having been in the Zambian music industry for some time now what changes has you seen.
CACTUS AGONY: I've been in the industry over 20 years now and I have seen plenty of changes but probably the biggest change is that there is now a lot more investment coming into the business. From artists setting up their own small recording studios to corporate investors sponsoring performance venues, there are a whole lot of areas where money has been invested into music. This growth in equipment, rehearsal spaces, studios and venues has led to a growth in musical diversity. There are many different genres and styles of music being played and recorded in Zambia right now. The result of that is that Zambian artists are starting to have a wider reach of new audiences.
KAPA187:  One of your first major hit singles was "Body cant lie" from your debut album "Bush Territory" in 2008. How have you grown as an artiste since then?
CACTUS AGONY:  Well, my profile has certainly expanded! I have performed musically in and out of Zambia and also worked with many causes and campaigns with local and international bodies such as UN, UNICEF and USAID.
As well as recording songs and performing them I now have a much better perspective on what I need to do to improve both within Zambia and as an international artist. Spending so much time in recording studios with great producers such as Shinko, Shom C, has also resulted in me getting to grips with all the intricacies of production. For example learning about post production of a song and mixing/mastering techniques means when I sing now, I have a much better understanding of what will enhance or improve a song… as well as what won't!
This year, 2016, also saw me set up my own company Distinct Music Co. Ltd with the intention of both promoting and producing music as well as an artist development programme to find and mentor young talent. In our first year we have also been asked to organise quite a few events as well so our portfolio is expanding to include everything that involves. So I now have to balance being a performing artist with being an efficient businessman!
KAPA187:  You recently released your 3rd album 'Chasing the wind' .What is the concept of the album and how has been the response so far ?
CACTUS AGONY:  Well, as you know, I have always had a 'conscience' when it comes to my music and that conscience comes from interpersonal realities as well my experiences in the outside world. It seems to me that the world just becomes a more and more material place with everyone only concerned with their financial status rather than their inner peace. So, 'Chasing the Wind' songs take a look at the small little things we have inside ourselves, a reminder that having the most money in the world won't necessarily make you happy. That, in chasing after material wealth may cost you your heart or your soul… In sacrificing personal values to gain financial wealth. It's like you are trying to chase and catch the wind! There has been a huge amount of support from people who have heard the album.
KAPA187:  "Kiss of life" is a popular song from the album , it features singer katonga Temba. What is the song about ?
CACTUS AGONY:  Kiss of Life is a love song… it's the expression of one lover to his partner. The title Kiss of Life is a metaphor for how falling in love can actually bring something inside you back to life and give you new meaning or focus in life. When we made the video, we tried to show the whole story in a 3-minute movie!
KAPA187:  Zambian music keeps getting better and better every day, but we still seem to fail to make a huge impact outside our borders. What, in your opinion, do local artist need to do about that?
CACTUS AGONY:  I think there are a couple of main reasons that Zambian artists don't seem to 'travel'. Having worked in other countries myself, I see other government ministries and cultural bodies doing a lot of work promoting national arts and culture talent not only within their countries but outside as well. Both Norway and Zimbabwe for example facilitate a lot of international acts coming into the country as well as Zimbabweans acts going out and so the path to international work is easier. But, if we Zambians want to tread that international path then we need to make sure that everything we do is technically and artistically up to the international standards required! Audience perception can also be quite critical, a singer who chooses to perform to a 'playback' track rather than perform with a live band may be SEEN to be less capable a musician, even if that is not so!  Thus is especially true of overseas audiences. So I would advise all young artists to work as much as possible with live artists and musicians as well as perfecting that DJ set!
KAPA187:  what have been your best and worst experiences in your career?
CACTUS AGONY:  Playing the closing night of the Malawi "Lake of Stars" Festival is probably the best for me to date…. To play to an international audience at a worldwide recognised festival and see those people rocking out to my songs…. Yep!
The worst… without a doubt, singing my song "Heart of a Lion" at my young brother Yoram's funeral, so much talent, taken from us so young. He was my biggest fan.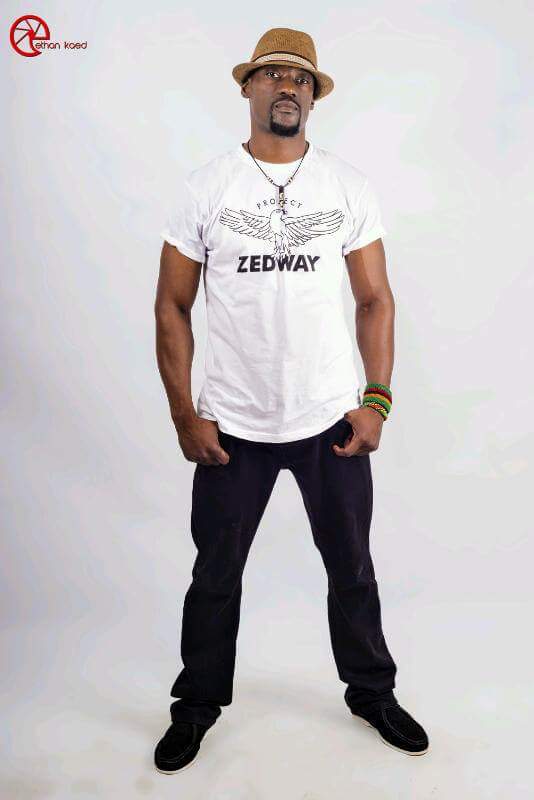 KAPA187:  Tell us about your work with Zedway.
CACTUS AGONY:  Zedway is a musical and cultural exchange foundation between Zambia and Norway (Zed for Zambia, Way for Norway!). It was the brainchild of an artist who goes by the name of Admiral P. With a Zambian mother and a Norwegian father, he grew up between the two countries loving and working in music, especially that of a reggae/dancehall style. On one of his stays in Lusaka he met up with a young Kabwe musician Mr Brian Bwembya…. You may know him better as B'Flow! And B'Flow and I have known each other a long time so it was not long before I also got involved with Admiral and the subject of Zedway came up. With it's inception, we all travelled to Oslo for the first time about 5 years ago. Our aim; to promote Zambian music in Norway and Europe and vice versa. Since then Zedway has grown in Norway and now have their own record label. The first album to be released under that label will be from B'Flow himself! I have recorded an EP under this label, which is aimed for release early 2017. Back here in Zambia, I work on Zedway's behalf facilitating events and shows, helping with artists and logistics, advertising and marketing. On our latest Oslo trip, we performed Zedway shows in several venues, including the Rockerfeller Centre, held a "Zedway Splash" in Oslo, supported by headline act, Jamaican reggae star, Gyptian (Mr "Hold You"!) and were able to attend workshops on music marketing, digital distribution, international copyright laws and various computer training with Microsoft. The result of all that is that Zedway will visit Zambia next year to showcase talent and have a invitation from my company DMC Ltd to run workshops here in Zambia for all those people wanting to get involved in the music industry.
KAPA187:  Over the years you have collaborated with a number of artistes , is there someone who you have always wanted to work with but haven't gotten the chance yet ?
CACTUS AGONY:  Well, there are plenty! But I would love the opportunity to record something with Akon!
KAPA187:  Talent VS education. In the creative fields of acting, writing, singing, performing etc. Do you think talent is enough to make you successful?  If one is not particularly talented in an area but they acquire a lot of knowledge about it, would they in turn be successful at it?
CACTUS AGONY:  Hmmm… well you can be SUPER talented but without some sort of education either school or internship, you will never really be able to manage your talent! If you are going to be successful, you will probably have a manager, but if you cannot manage YOURSELF and be organised and disciplined then that's not going to work so well! For me personally, studying English Literature definitely helped me with lyric composition, and other studies also contribute to the way I write and sing.  On the other hand you can be the best educated person in the word with an intricate knowledge of composition and flow…but if you can't hit the notes then that's not going work!! So, in my humble opinion, you need both talent and education. Never stop being willing to learn.
KAPA187:  Apart from music you are also involved in promoting awareness on health issues such as prostate cancer. Tell us more about that.
CACTUS AGONY:  I've always been interested in health and lifestyle issues and my work as a musician has allowed me to work in a lot of arenas that deal with these things. Yes, I am recording some infomercials about prostate cancer…did you know that a simple, early, blood test can detect it and possibly save your life? I didn't until I got involved, so by spreading this word, hopefully lots of young men will feel able to admit to having a problem that scares them and see an expert. It's the same with my work with the UN and UNICEF. Campaigns such as "Brothers for Life", "Dance 4 Life" and "Imagine",  just using music to open up the subjects of safe sex, HIV,AIDS, malaria and discuss the behavioural changes in our society that can make life safer for everyone. This last year saw me tackling prostate cancer, child marriage and empowering our youths…it's never boring!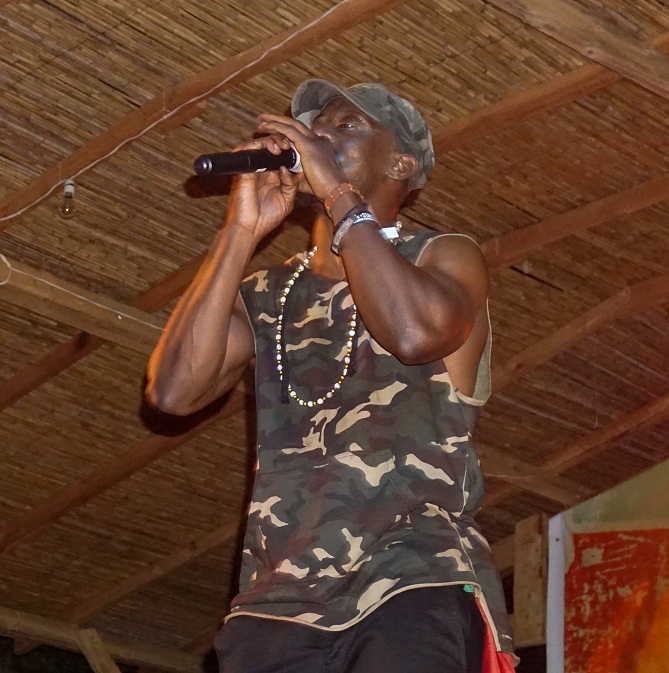 KAPA187:  Tell us a fun fact about yourself that not many people know.
CACTUS AGONY:  I'm an exercise freak with a particular interest in self defence disciplines!!
KAPA187:  Any last words
CACTUS AGONY:  Yes…may I just take this opportunity to say to music lovers everywhere. Being a singer, a musician or an artist is a proper job!! And as such, and I speak for all my fellow artists, we need to make a living from it. So, before you ask us to send you that tune for free or pirate our music, or sneak into a gig without paying may I ask you to read the following!
"Everyone read if you like live music of any kind… Spare some thoughts for the costs of the labour of music… [1] sit on the door at a gig sometime and watch the surprise with which punters respond to being asked to pay a k50 per head entry fee [2] then sit at the bar for a while and watch the largesse with which those same people will shout all their mates beers at k15 a head [3] take a look at the gig poster. How many bands are on the bill? If it's four bands, then do the maths and figure out that each band is going to get k12 from your entry fee, minus costs. And if that band has four members, each will get k3, minus costs [4] while you're admiring the poster, ask who designed it, and the flyers, who printed them, who distributed them and at what cost [5] ask the bar manager what the bar has charged the performers for venue hire – you may well find that amount to be hundreds of pounds [6] ask the bar manager what the bar returns to the performers from alcohol sales – you may well find that amount is exactly zero pounds [7] ask the sound operator and the lighting operator what they are charging the performers tonight [8] ask the band where they rehearse this music and what the rental cost on their practice space is [9] ask the band what time of the day/night do they compose, arrange and rehearse this music, and what impact does this have on their family life and their income earning potential from extra-musical jobs. By the way it's far more than likely they will have day-jobs than not [10] ask the band if – given all the above – their labour is futile. They will tell you that, on the contrary, it is highly worthwhile. " 
THE MUSIC
 "Kiss of Life" ft Katongo
"Body Cant Lie"
"Chainama" with Kaladoshas and Roberto
BY KAPA187