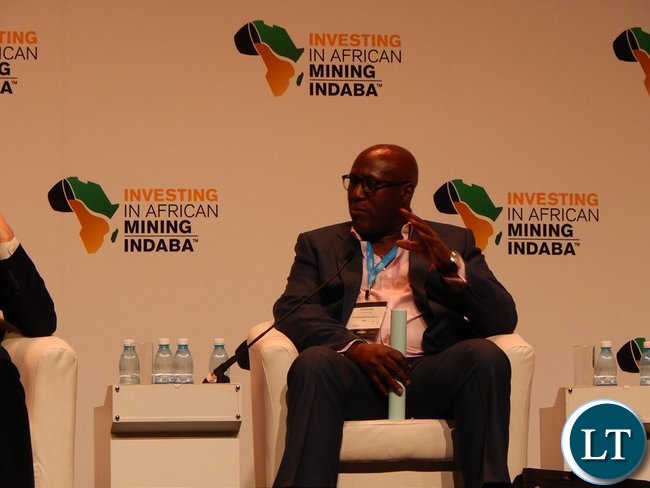 ZCCM-IH Chief Executive Officer Pius Kasolo said the decision by its Board to drag Konkola Copper Mines to court should not be misunderstood as an attack on the mining firm.
KCM is one of Zambia's largest copper producers and one of the largest private sector employers in the country, with operations in four locations, namely Chingola, Chililabombwe, Kitwe and Nampundwe.
The majority shareholder of KCM is London-listed Vedanta Resources, which holds a 79.4% stake, while ZCCM-IH has a 20.6% shareholding in KCM.
Addressing a joint news conference with KCM CEO Steven Din on Tuesday afternoon, Mr Kasolo said ZCCM-IH is not in the business of litigating, but in the business of enhancing value for its shareholders.
Last week Thursday, ZCCM-IH obtained a Judgment against KCM in the London High Court in the sum of about $ 103 Million to be paid within 30 days, as a result of unpaid sums due to ZCCM-IH dating back to 2012.
Dr Kasolo explained that the decision to go to court was made in the quest to achieve enhanced shareholder value.
"In the quest to achieve this, there are instances where misunderstandings between parties have to be resolved by an independent body, which in this instance was the courts of law," Dr Kasolo explained.
He said this should not be taken as a deliberate attack on our partners or indeed a quest to injure them.
"The action was undertaken because we are also answerable to our shareholders and various stakeholders which include the Zambian people," he said.
Dr Kasolo stated that ZCCM-IH remains committed to ensuring that the KCM operations continue in the country, and to provide the necessary support to them, to ensure that we enhance the value of our stake in the Company.
"Following the judgment and this joint briefing, we wish to state that the business relationship between ZCCM-IH and KCM will continue, but also to remind our partners that we will do what is necessary to protect our interests," he said.
He added, "Going forward, both ZCCM-IH and KCM have committed to manage the business, in a manner that is mutually beneficial to all the parties involved."
And KCM CEO Steven Din confirmed that KCM and ZCCM-IH have been engaged in discussions with regards to the price participation settlement agreement, which was entered into by both parties in December 2012.
"I am standing here today as part of a joint press briefing with the CEO of ZCCM-IH, Dr Pius Kasolo, to assure all of our stakeholders that we are working together to resolve this matter amicably and to reassure everyone that there is no risk to the KCM business," Mr Din announced.
He said KCM remains fully committed to fulfilling its financial obligations.
Mr Din said Vedanta remains committed to the Group's operations in Zambia, which is reflected by the significant investment of over $3 billion in KCM since 2004.
"Vedanta and KCM have a 50-year vision to continue mining copper in Zambia and we look forward to further strengthening our relations with all stakeholders, including ZCCM-IH," he stated.