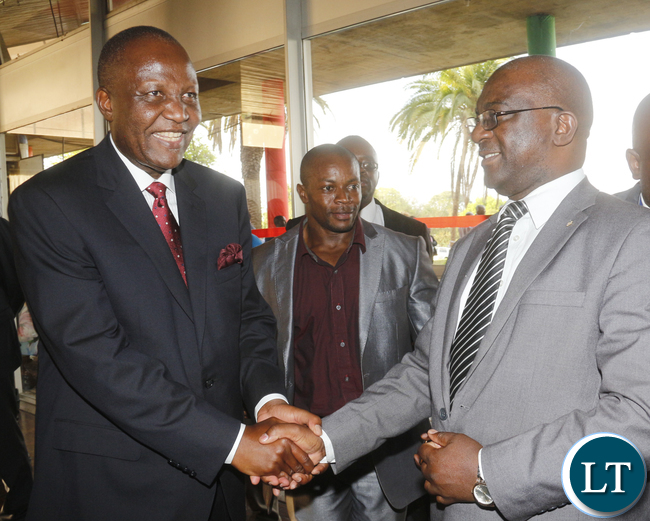 Parliament has unanimously approved the K64.5-billion 2017 national budget without any amendments.
The national budget was passed, Wednesday night.
First Deputy Speaker of the National Assembly Catherine Namugala presided over debates that led to the approval after which she handed over the report to Speaker of the National Assembly Dr. Patrick Matibini.
Earlier Minister of Finance Felix Mutati presented the Appropriation Bill number 47 of 2016 which was a culmination of tasks started in the committee of supply and estimates for the 2017 National Budget.
Mr. Mutati stated that the important task that now lies ahead after the budget approval is implementation in line with the theme of ""Restoring Fiscal Fitness for Sustained Inclusive Growth and Development."
He told the house that the success of the budget depends on revenue in-flow and committed his ministry to timely collection of revenue and disbursements to provinces and spending agencies.
Parliament has since adjourned sine die. The house adjourned at 23:40hrs after Vice President Inonge Wina moved the motion.
Meanwhile, REFINANCING the US$2.8 billion Eurobonds in 2017 will be determined by the satisfaction of the market fundamentals such as being able to obtain longer repayment terms and achieving lower rates, says minister of Finance Mutati.
Refinancing a bond is the process through which a company reorganises its debt obligations by replacing or restructuring existing debts.
In an interview, Mr Mutati said Government would assess the market which would determine whether or not it could go ahead and refinance the Eurobonds in 2017.
"We shall have to look and make an assessment, can we be able to refinance a Eurobond in 2017 at a price lower than the one that we got it at, if the answer is yes, then we shall do it," he said.
Mr Mutati said one of Government's key deliverables for 2017 was to refinance the Eurobond, but he was quick to mention that timing would depend on market conditions.
"We need to taste the market, whilst the fundamentals externally may be weak, it is better to test the market and see whether at this moment in time in the first or second quarter it is possible to get a pricing that is superior,
"So yes we shall hold on, we will not take the decision unless we can achieve a superior price and for us timing is critically important," he said.
Mr Mutati emphasised that Government would however taste the market if possible
He said Government was clear on what it wanted to do in 2017 which included formulating a debt sustainability analysis.
He explained that to see its ability of being able to meet the repayment of the Eurobonds in 2017 and going beyond, which he said would give Government the headroom of how much more it could borrow.
"There is no need to refinance a bond if you do not achieve a lower cost and longer repayment terms, there is no logic,
"So those two variables must be able to be satisfactory for us to take that particular decision, what the stakeholders are saying is not strange, it is part of the totalities of the ingredients that we are undertaking and evaluating," he said.
Mr Mutati said the overall objective was that Government wanted to reduce the content of debt repayment from almost 20 percent of domestic revenue to a lower percentage to raise some resources for development.
He was responding to concerns from stakeholders that Government should halt refinancing the bonds because the market conditions were currently tight.