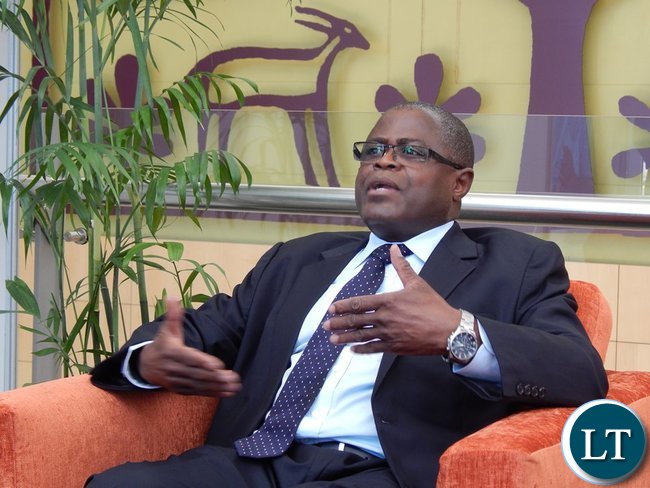 Minister of Mines Christopher Yaluma has said that the the nation will know within a few days, what course of action government will take on Vendetta owned Konkola Copper Mines, following reports of rivers pollution and non payment of workers and conrtactors.
Mr Yaluma said this in Chingola yesterday afternoon when he paid a courtesy call on Chingola Mayor Titus Tembo. The Mines Minister said that Government will shortly act on the mining giant, so that it can work according to its obligations.
Mr Yaluma said that his office is in possession of reports in which KCM is polluting rivers and not paying its workers and contractors.
The minister said government will not allow the mining giant to continue causing problems when it has signed agreements to be a responsible investor, expected to meet all its obligations.
And Chingola Mayor Titus Tembo complained that in the past few months, KCM has stopped paying its one million Kwacha monthly rates to the local authority.
Mr Tembo said last month, KCM shocked the Chingola Municipal Council when it paid 500 thousand Kwacha instead of the one million kwacha it pays per month.
He said such a decision by the firm has affected the revenue collection by the local authority.
Mr. Tembo also disclosed that diarrhea cases have gone up in Chingola because residents have been eating dead fish from the Mushishima stream, which has been allegedly polluted by KCM.
Meanwhile, Association of Mine Suppliers and Contractors President Augustine Mubanga said KCM owes contractors 200 million dollars.
Mr Mubanga said the mining firm has failed to pay contractors for the past eight months.
He further alleged that KCM is terminating contracts for Zambian owned companies, while giving preferences to Indian owned firms which are winning contracts.
Mr Yaluma was yesterday at press time locked up in a meeting with over 100 contractors who are briefing him on the challenges with KCM.
On Friday, the minister is scheduled to meet the mine unions and management at KCM before finding a solution to the problems.