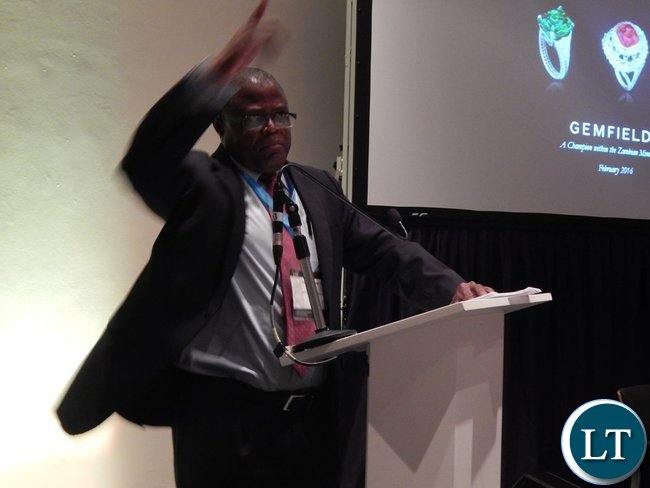 Minister of Mines Christopher Yaluma has warned Konkola Copper Mines (KCM) that he will not allow the firm to pay contractors and suppliers in installments.
This is because the firm last week pledged to pay the 200 million dollars debt in full by yesterday.
Speaking when he met contractors in Chingola on Tuesday, Mr Yaluma said it is wrong for the mining giant to think of issuing partial payments when contractors have been waiting for their money for months.
He said he is back in Chingola as promised on Friday last week to ensure that all contractors and suppliers who are owed are paid by Tuesday.
He has warned that if KCM does not serve the interests of the nation, the mining giant may lose its operating licence.
And one of the contractors Blackwell Siwale has revealed that no contractors have been paid today as promised by KCM.
Mr Siwale revealed that the KCM process of payment to contractors takes a minimum of five days and it is not possible that the contractors will receive their money this week.
On Friday, hundreds of contractors and their employees protested and blocked the entrance to the KCM General offices in Chingola demanding payment.
This forced the contractors, KCM management and the Ministers of Mines and Labour to hold a six hour closed door meeting in which KCM Chief Financial Officer Sharad Gargiya announced that contractors would be paid by yesterday.
Meanwhile, the Minister of Mines is this afternoon expected to meet KCM management to find out why contractors and suppliers have not been paid.