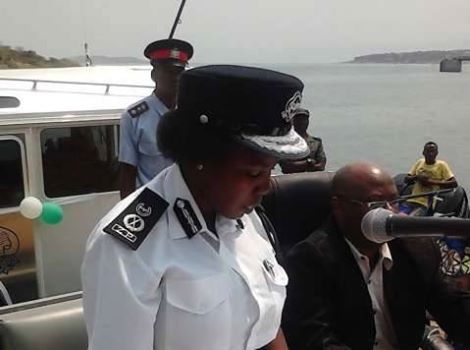 A 52-year-old man has been hacked to death by his 22-year-old girlfriend in Luanshya.
Police have since arrested the woman of Mpatamato Township for murder. She is alleged to hacked the man with a hoe on Christmas day.
Copperbelt Police Commanding Officer Charity Katanga identified the suspect as Bwalya Komakoma of house number 310 section 21, and the deceased as Stephen Mulenga, 52, of Mpatamato township.
ZANIS reports that the incident happened between 03:00 and 05:00 hours when the deceased went to visit Komakoma at her house where she was with another man.
Ms. Katanga said it was then that Ms Bwalya together with her other boyfriend only identified as Kalela attacked the deceased, beating him up and hacking him with a hoe.
She explained that the deceased sustained multiple head injuries and was rushed to Roan General Hospital where he was hospitalised and later died in the early hours of Tuesday.
Ms, Katanga said Ms Bwalya, who was initially charged with unlawful wounding, was later charged with murder and will appear in court soon.
She however said police were still searching for Kalela in connection with the murder.
[Read 79 times, 1 reads today]