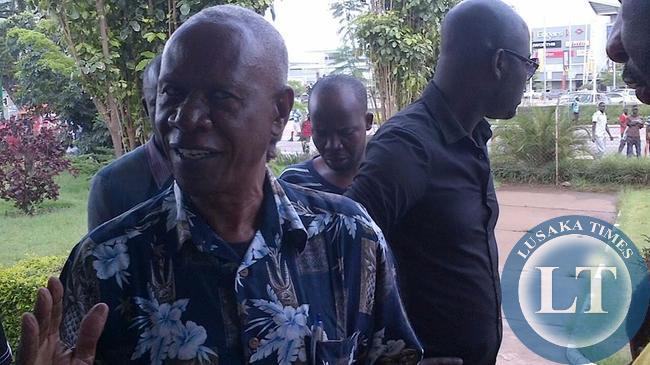 FORMER MMD Lusaka Province Chairman William Banda yesterday walked to freedom after the Lusaka Magistrate's Court acquitted him of two counts of being in possession of property suspected to be proceeds of crime, contrary to section 71 (1) of the Forfeiture of Proceeds of Crime Act.
Mr Banda, who is now a Special Advisor to UPND Leader Hakainde Hichilema, was arrested in connection with the possession of five (5) vehicles, a Toyota Prado registration number ABZ 1661, Toyota Prado registration number ABR 9874, Toyota Harrier registration number ALB 3619, Toyota Surf registration number ABG 9009 and Toyota Cresta registration ABX 1408 "reasonably suspected to be proceeds of crime."
He has been set free after the court found that the prosecution failed to prove its case beyond all reasonable doubt.
In acquitting him, Magistrate Lameck Mwale, stated that it was difficult to prove that the vehicles and the money were "reasonably suspected to be proceeds of crime because the State failed in their investigations to prove the allegations.
Mr Mwale said it was not in dispute that four of the five vehicles were registered in Mr Banda's name except for one which was registered in his wife's name.
He said he was also alive to the fact that Mr Banda was found in possession of the vehicles and money amounting to K 1.8 million which were acquired through a number of property and business he had in Lusaka, Chongwe and Chipata which was in accordance to Mr Banda's evidence.
In his evidence, Mr Banda told the court that he used his money to acquire the said property because he was running some businesses.
It was also his evidence that he had sold a property which was situated along Manchinchi Road which was sold at K 1 million.
In another count, Mr Banda was accused of being in possession of cash amounting to K1.8 million "reasonably suspected to be proceeds of crime."
The prosecution called eight witnesses.