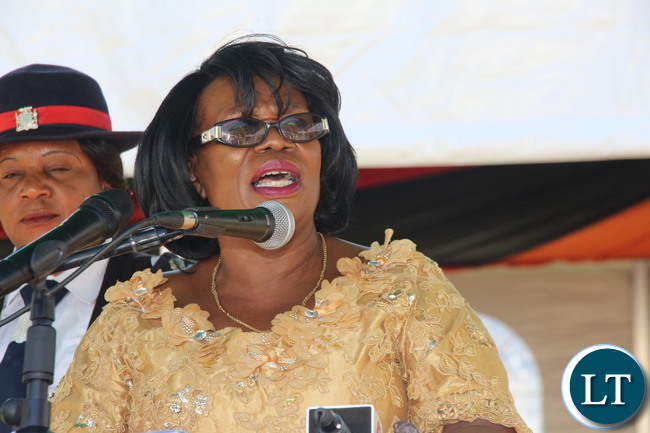 Higher Education Minister Professor Nkandu Luo has announced that government is in the process of grading all universities operating in the country.
Prof Luo said government is developing systems that will ensure that both public and private universities are ranked according to excellence.
She said the move is part of measures aimed at improving the quality of education being offered in higher learning institutions in Zambia.
Prof Luo said government is concerned that some of the universities operating in the country are offering substandard services.
The Higher Education Minister was speaking this morning when she featured on the Lusaka Star radio programme on UNZA Radio.
"It is very worrying that in some of these universities mushrooming in the country, you will find a person with a first degree teaching someone in a Master's Class. That is unacceptable anywhere in the world. We have to put a stop to this," Prof Luo said.
She added, "The grading system will soon be introduced and right now we are working on systems. We need to do the rankings and publish these based on set criteria, we need to know the best university in the country and the worst."
Prof Luo said university rankings is a common feature of higher education in most developed countries.
"When you are in England for example, they will tell you how Oxford is ranked, how the Cambridge is ranked or even the ranking for University of London. This is what we want to introduce in our country," she said.
Prof Luo further said, "Most of us believe that the University of Zambia is the best in the country, maybe that is not true anymore.  It could be a false assumption. So we need to put UNZA to a test and the results will reveal the facts and these tests will be done on all the universities we have."
She said the rankings will also help prospective students pick the right universities for their studies.
And Prof Luo has dispelled reports that a good number of first year students awarded bursaries to study at UNZA and CBU for the 2017 academic year are children of Ministers serving in the PF government.
Prof. Luo said she is not aware of any recipient who is a child of a Minister and urged Zambians not to demonise Ministers and their children.