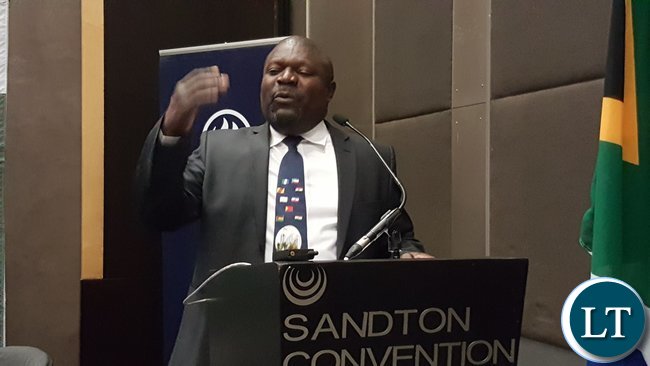 Government has called for locally generated proposals for inclusion in the Seventh National Development Plan (7thNDP).
National Development Planning Minister, Lucky Mulusa has called on the people of North-western province to in particular come up with agendas in identifying potential areas of development for inclusion in the seventh national development plan.
ZANIS reports that Mr Mulusa said this is because according to the decentralization policy, provincial and district offices should to take a lead in Provincial Planning, resource mobilisation and project implementation while the central government will be providing strategic direction.
He explained that in the 7th National Development Plan, government wants decentralisation to fully take off so that a bottom up approach is used in guiding decentralized planning.
The minister said this in Solwezi today during a consultative meeting for the development of the 7th National Development Plan.
Mr Mulusa said districts and provinces should build their own development power houses because they are the ones that are more vested with priority potential development areas in their respective regions.
He added that his ministry has embarked on developing provincial and sectorial Gross Domestic Products so that provinces can see how much they are contributing to the National Gross Domestic Product.
Mr Mulusa said such practice is expected to improve development planning and enhance equitable distribution.
Speaking at the same meeting, Permanent Secretary for monitoring and evaluation in the ministry, Dr Auxilia Ponga said the province should look at developmental potential sectors that need to be expanded in the value addition chain.
And North-western province Minister, Richard Kapita assured that the province will engage various stakeholders and come up with a detailed write up on how development should be executed in the province.