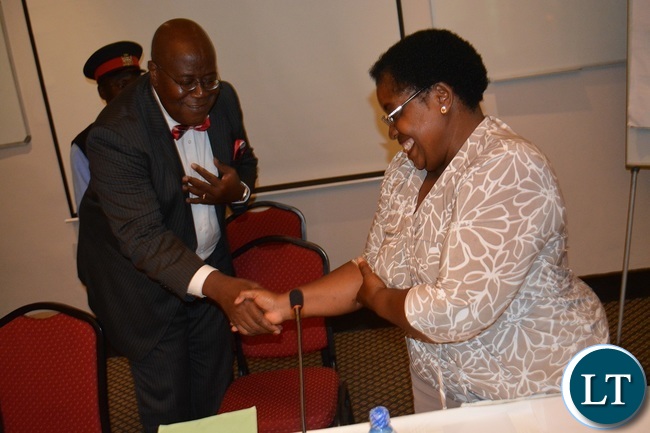 GOVERNMENT will in the next 10 years expected to reduce chronic under nutrition by 50 percent in the country.
Southern Province Permanent Secretary Sibanze Simuchoba said government was committed to reduce chronic under nutrition by 50 percent through a combination of local and international support.
Mr Simuchoba said government was aware about the levels of under-nutrition and particularly stunting in the country which have remained consistently high.
The Permanent Secretary was speaking in Monze yesterday during the World Vision and Jesus Cares Ministries launch of the 1.1 million Euros project to curb escalating under nourishment among mothers and children in three districts of Southern province according to statement released by World Vision Communications Officer Kwenda Paipi.
European Union would fund 90 per cent of the 1.1 million Euros while World Vision would provide the 10 per cent of the project being called Realigning Agriculture and Water, Sanitation, Hygiene for Nutrition (RAGWA-Nut).
"One of the measures that my government undertook was to improve nutrition in the country was the launch of the first '1000 Most Critical Days' that prioritizes efforts to prevent stunting in children.
"This high level of under nutrition makes our country to have one of the highest rates of stunting beyond the World Health Organisation cut-off point," Mr Simuchoba said.
He said government appreciates efforts by World Vision who endeavour to bring hope to the Children and the communities through promotion of health, good nutrition, household food security, education, water and sanitation.
World Vision National Director Mark Kelly said the project which was aimed at reducing maternal and under nutrition would run till 2019.
The project was also expected to improve community capacity in preservation of locally available, nutrient-dense livestock products and crops including bio-fortified ones.
"The project will improve the nutrition status of women of reproductive age notably pregnant and lactating women and children under the age of two and five," he said.
Mr Kelly who spoke through World Vision Human Resources Director, Mubita Mukelabai said communities 'capacities to access out-of-season and diverse foods would be enhanced.
Three districts to benefit from the project are Monze, Namwala and Sinazongwe.
[Read 5 times, 1 reads today]