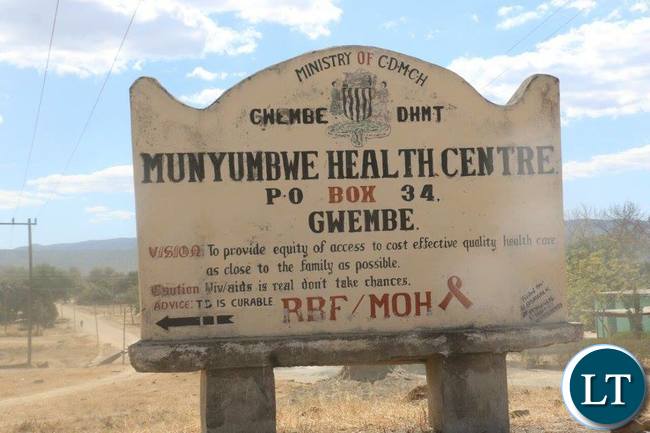 British High Commissioner Fergus Cochrane-Dyet OBE says the UK and other health cooperating partners are committed to improving the health and wellbeing of all Zambians.
Speaking on behalf of Cooperating Partners that are supporting Zambia's health sector at the Health Sector Annual Consultative Meeting in Lusaka on Tuesday, Mr Fergus said, "the Health Sector commenced 2016 on a high note following some success in achieving the 2015 millennium development goals four and six on reducing child deaths and halting the spread of HIV."
He said the success of Zambia's national HIV program has put the country on a trajectory to achieving epidemic control with HIV prevalence having decreased by just over a third from 15.6% in 2002 to 11.6% in 2016 and the rate of new infections reducing by 41% within that timeframe.
"With support from partners under the leadership of the government, more than 800,000 people with HIV/AIDS are on life saving antiretroviral therapy and are living longer. Worryingly however, the prevalence of HIV among women of reproductive age, particularly adolescent girls remain unacceptably high at 14.5 % compared to 8.6% for males of the same age."
Mr Fergus said observed that the Ministry sustained gains in child health with the successful execution of the measles rubella campaign that reached over 7 million children, age 9 months to fifteen years.
"We congratulate the Ministry on recruitment of over two thousand health workers in 2016. This enabled the staffing of newly upgraded hospitals and placement of additional community health assistants on the government payroll to reach the 1,000 mark. We are pleased to note that the budget for continued recruitment of health workers has been secured in the 2017 health sector budget," he said.
Mr Fergus said this achievement will address one of the most critical gaps in the health sector and brings Zambia within reach of the WHO recommended standard of 23 multidisciplinary health workers per 10,000 population.
He however said the impact of increased staffing of health facilities will only be fully realized if health workers are deployed to areas of greatest need and remain there and a strong performance management system is established and health facilities are adequately equipped.
"Cooperating partners worked collaboratively with the Ministry to address the multiple disease outbreaks experienced in 2016. Worthy of note is the Ministry's leadership in the successful containment of the cholera outbreak in eleven districts of the country, and the implementation of the first ever cholera vaccine intervention in Zambia. The plans developed during the year for public health emergency preparedness and response must be finalized and operationalized at all levels."
He said this will place Zambia on the path to systematically detecting and addressing disease and other public health threats as they emerge, and realize the savings gained from early detection and containment of outbreaks.
[Read 37 times, 1 reads today]