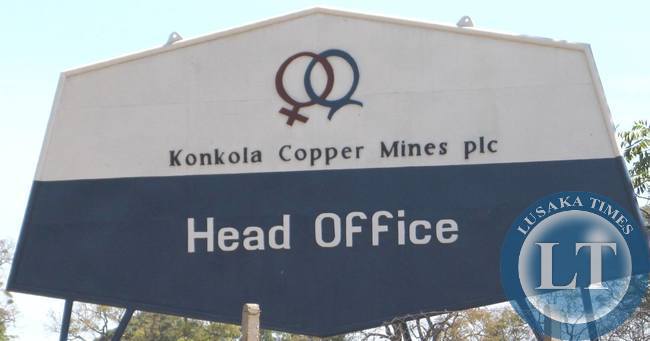 KONKOLA Copper Mine (KCM) has gone back on its pledge on payment schedules ahead of the January 31,2017 supplier and contractor debt clearing deadline.
Last year in December, the mining giant reached a deadlock on the delay in paying money owed to local contractors and suppliers.
This prompted Government to intervene and an agreement was reached for KCM to settle all outstanding arrears by January month-end but by Tuesday this week, only about $2 million reflected to have been paid out of $18 million.
In a follow-up meeting with KCM management on Tuesday this week, Mines and Mineral Development Minister Christopher Yaluma told management to be honest.
This was after general manager-finance Manav Jain promised to process payments before the deadline while indicating that the company was sourcing money from the parent company.
In his rare tough-talk, Mr Yaluma said Government would not like KCM to close but would always demand honest business dealing from the investor.
"I will take it that nothing has been paid, you agreed to sort out the issue of debt by January month-end, I am not seeing that happening, I have given you two days in which to come up with a workable payment plan," said the visibly displeased minister.
Mr Yaluma said he would like to see a win-win situation in the mining business.
"We would like you to succeed but please be honest with Government and the business community who do business with you," he said.
But KCM chief operating officer Marc Munroe said the company has approached Vedanta for a bailout and that everything would get back to normal.
"We have dispatches to India to negotiate for a bailout package, our business is still viable. Representatives from our mother company visited our operations recently and indicated that KCM is a viable company worth reinvesting in," Mr Monroe said.
He said the London case had also affected timely payments to contractors but that the issue would be sorted out.
[Read 106 times, 1 reads today]