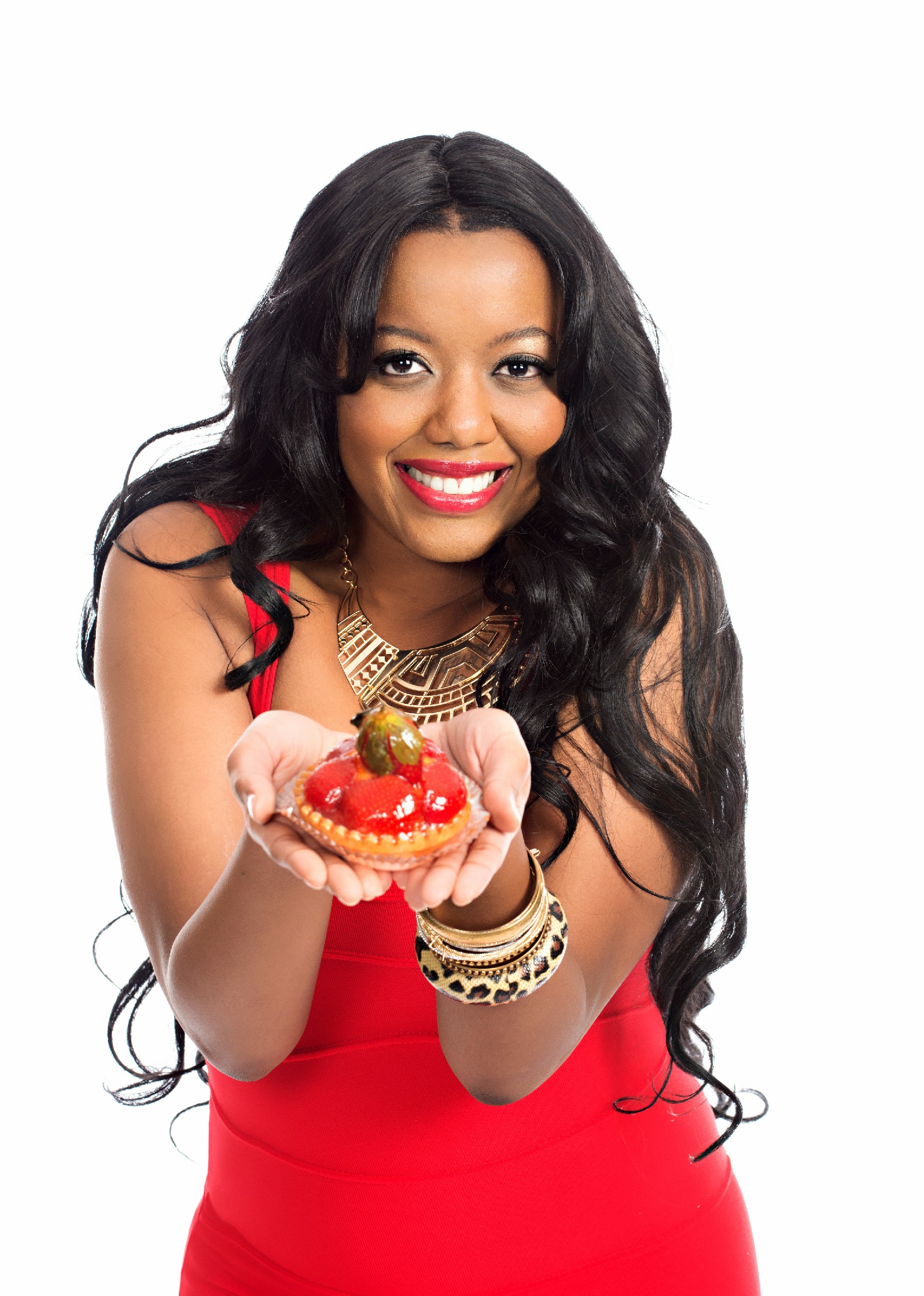 Kanta Temba is a cake baker and decorator . She is the owner of Kanta Kakes, cake business , Food columnist for the Lusaka Times and the host for brand new TV show "Kanta's Kitchen"; which premiered on Zambezi Magic, DStv channel 160 on Saturday 4th February 2017. 
Kanta was born in Lusaka Zambia and was raised in Hertfordshire, England, after her family emigrated in the late 90's.  She studied culinary arts at school for a time, where my passion for cooking and baking developed further.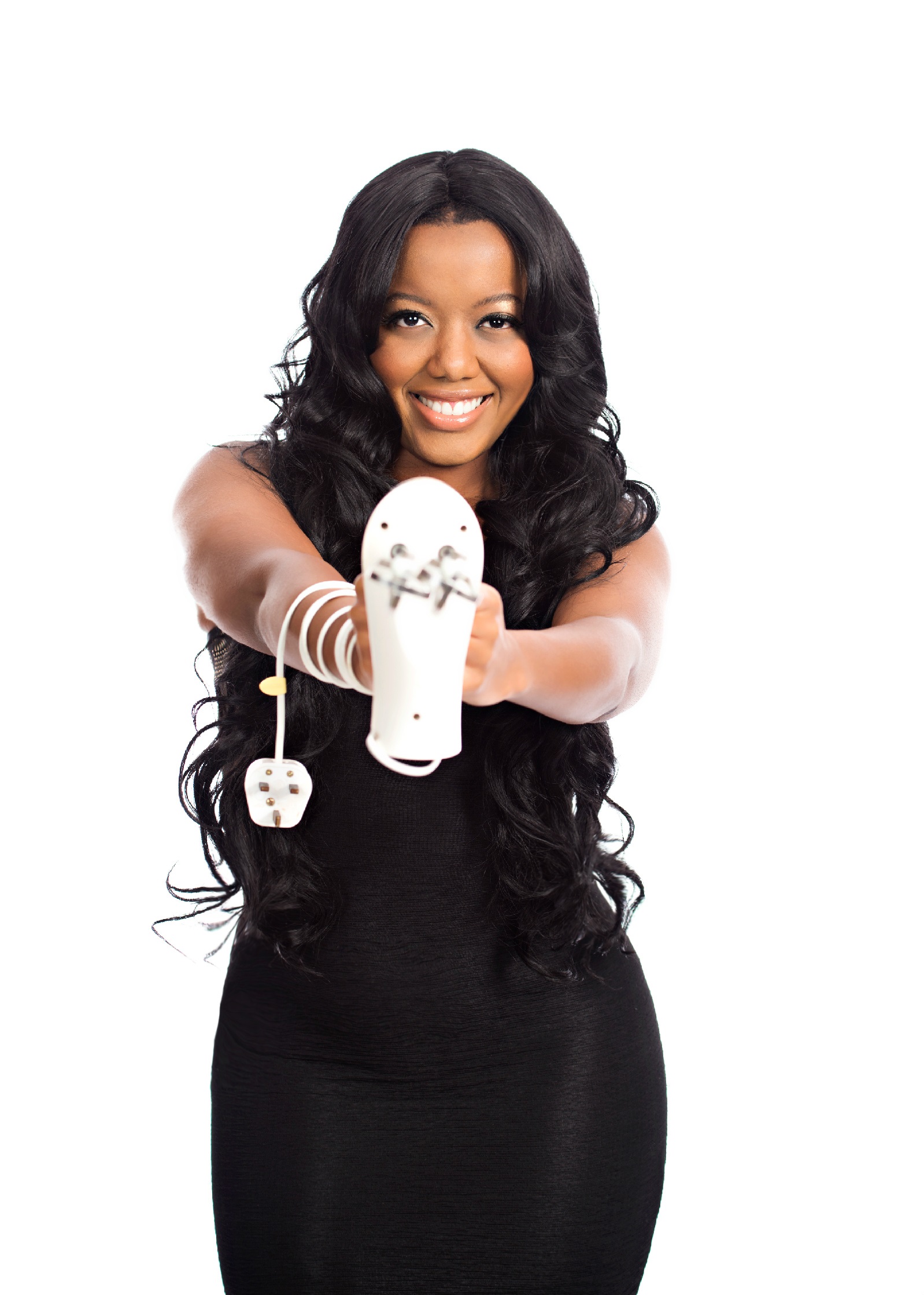 KAPA187: What first got you interested in the culinary arts, in particular to confectionery? 
KANTA TEMBA:  I was always interested in cooking and baking from a young age.  My mum used to bake these gorgeous cakes for our birthdays.  We would watch her bake and then we would get a chance to lick the bowl afterwards.  I would watch her from start to finish, even when she was applying the icing; I was so fascinated.  The cakes were not extravagant in design, but brightly coloured with pinks, yellows and greens.  So I suppose that was one of the things that made me excited to learn how to cook and bake; and once I learnt how to, I kept experimenting and trying different things in the Kitchen.  I remember when I got a bit older; I had this signature chocolate cake that I would bake for my family.  It never really rose and the icing was nothing special.  However it tasted delicious.  I would bake it whenever I could and just kept practicing until I learnt how to make my cakes rise in the oven, and how to make the perfect icing. I then decided to study food technology (home economics) for my GCSE's and achieved top marks at the end of my exams.  From there onwards my love and passion just grew.  However it was only, once I left university that I decided to pursue a career in culinary arts and in particular confectionery arts.  I achieved my professional diplomas from the renowned PME school of Cake decorating and confectionery arts.   I then started my cake business much to my parents' dismay, and my first customers were my family and people from my church; I kept going, word of mouth and advertising helped me gain more and more customers and popularity.
KAPA187: Prior to your career in the food industry you studied for a biomedical degree. What made you decide to switch career paths and was your family in support of that?
KANTA TEMBA:  I did study biomedical science, because I initially thought I should have a conventional career, also because I did feel pressure to make my parents happy.  They had their own views and beliefs like many Zambian/African parents.   They didn't think that I could have a good future in culinary arts.  So they definitely were unhappy with my decision, and did not support me at all, to begin with.  They struggled to understand why I wanted to pursue such a career.  They wanted me to become a doctor and I was intelligent enough to become one; so they could not understand the fact that I wanted to pursue something that I actually loved.   It was a hard decision to make to pursue a career in confectionery art.  However, I made that decision because I had to be true to myself and follow my dreams.  This life is my own to live, it's important for me to make decisions that I am actually happy with.  My sister was supportive from the beginning; she knew how much I love confectionery and encouraged me constantly.  Though my parents took a while to come round, they can now see my talent, determination and success, and have become more supportive.
KAPA187: What was your inspiration to establish your own cake making and decorating business, 'Kanta Kakes'?
KANTA TEMBA:  Truthfully my inspiration for establishing 'Kanta Kakes' was because I love cake making and decorating and I wanted to be my own boss and make my own rules and money. 
KAPA187: What challenges did you face when starting up your business, and how did you overcome them?
KANTA TEMBA:  The biggest challenge I faced was competing with other cake makers and convincing customers of why they should come to me instead of my competitors.  However a bit of healthy competition is good, it helps you to ensure that you always do the best that you can.  I overcame this by improving my standard of work and my service; I made the effort and invested the time in bettering myself, improving my quality, my designs and the flavor of my cakes.  I also gained confidence in my work and realized that what I was offering was unique and special in its own way.  Knowing this I came to see that my biggest competition is myself, and my sole aim is to become better and provide an even better service every single time.
KAPA187:  What type of cakes do you specialize in?
KANTA TEMBA:  I specialize in a variety of cakes; every type of celebration cake including but not limited to birthday cakes,  anniversary and wedding cakes; and bespoke cakes.
KAPA187:  You have further honed your skills by attaining professional diplomas in Sugar paste, Sugar flowers and Royal icing. There is a notion that one does not need education in the culinary arts, all that is needed is passion. What do you say about this?
KANTA TEMBA:  I think that as much as passion plays a huge part, it is not what is solely required to be a professional in culinary arts.  It is always important to better yourself, and improve your skills and talent wherever possible.  There is a lot of competition in the culinary arts/baking world, there are constantly people who have more talent, more skills, more knowledge more experience or more "education", and like in most industries it would be naïve to assume that all you need is passion.
KAPA187:  In 2013 you won 1st place in the PME Live Cake Decorating Competition in Birmingham, tell us about that experience.
KANTA TEMBA:  My experience of winning first place in the 2013, live Cake decorating competition in Birmingham was great.  I was competing against eight other contestants to make the tastiest and most elaborate cake within three hours; in front of a live audience and judges. The judges' panel included Eddie Spence MBE, who has made cakes for the Royal family; and The Queen. The cake had to be completely edible and there was an immense amount of detail that had to go into making the basket and fruits look real. It was by far the hardest cake I have ever made, and in such a short space of time. However, I did go on to win the competition, so it was all worth it in the end.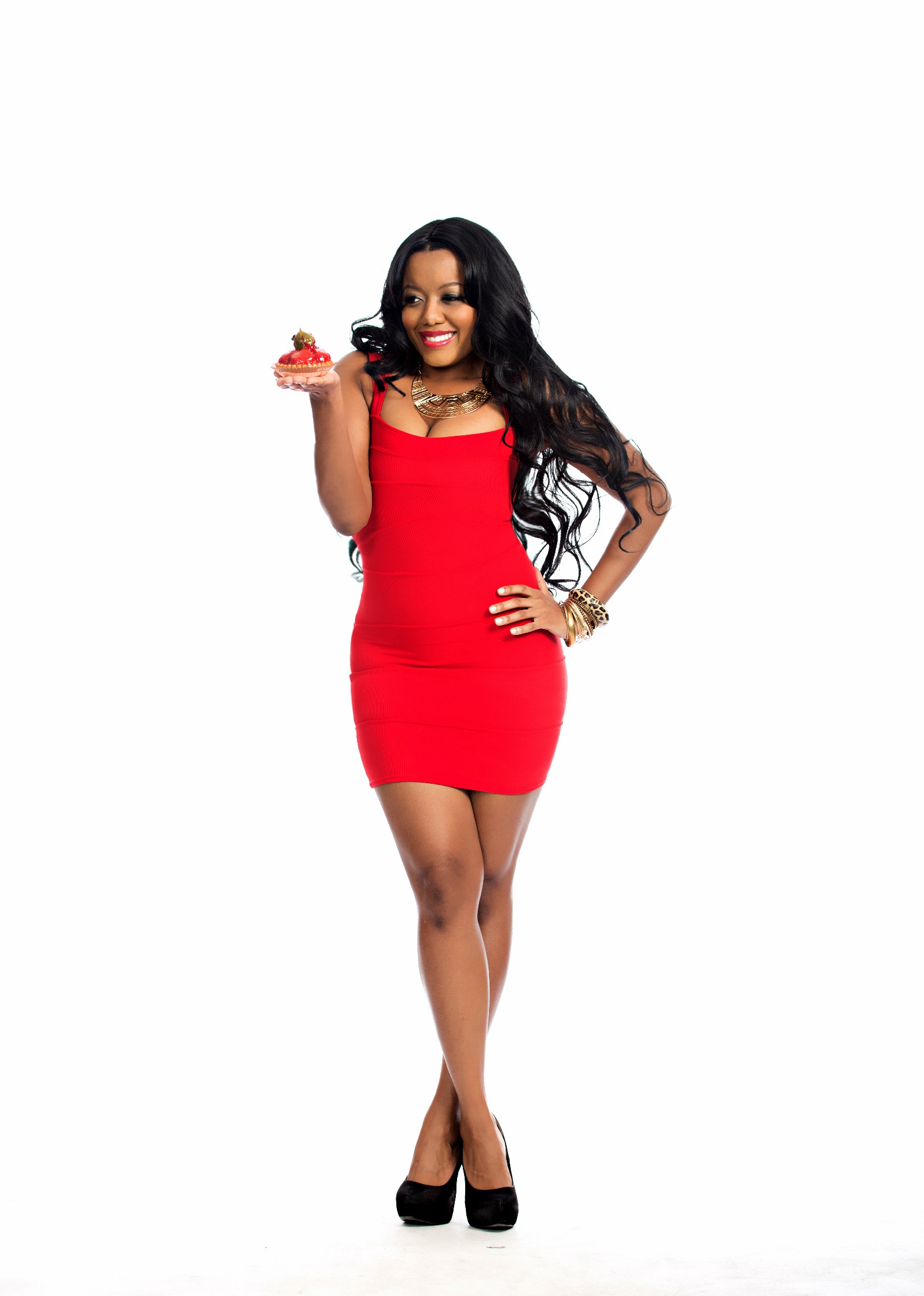 KAPA187:  In 2015 you became the Food columnist for Lusakatimes.com . Tell us a little about your food column.
KANTA TEMBA:  Yes I did and I felt very blessed to be given the opportunity to write a food column for Lusaka Times. It is another one of my big accomplishments and I am very proud of it. My food column is called "In the Kitchen with Kanta" and is up every Tuesday, it gives me the opportunity to share some of my favourite recipes as well as recipes that I am trying out, or that are new to me. A few times I have thrown in a couple of my parents recipes, which I really enjoy as well.  I take inspiration from a variety of things, it could be that I went out for a meal, and was so intrigued by what I ate that I decide to recreate it at home.  Or it could be that I have made it up from scratch.  I am a bit of a mad scientist in the kitchen and I love to experiment. I learnt how to cook largely by trial and error, so it's no surprise that I continue to learn in the same way. 
KAPA187:  You are host of your own show "Kanta's Kitchen" on DSTV's Zambezi Magic . What is the show about?
KANTA TEMBA:  Kanta's Kitchen is a food lifestyle program written by me and produced by UK Based film maker and producer, Nathan Codrington; who has worked on ITVs Coronation Street and BBC's the one show. The show sees me demonstrating how to make popular world dishes, and showing how to put your own spin on them. I offer tasty, quick and easy recipes; and provide ideas for fun dishes to prepare whilst relaxing or entertaining guests. 
Kanta's Kitchen is literally my baby. I worked hard on it and I am so excited that it is finally out on Zambezi Magic, DStv channel 160.  I felt like this was a way for people to learn some of my recipes in a more interactive way.  It's a natural progression from my food column, and it has been a dream of mine for a while.  I'm so glad that the hard work paid off and I am so excited for everyone to see more. So stay tuned and remember to catch "Kanta's Kitchen" on Zambezi Magic, DStv channel 160.
KAPA187:  what inspired you to do your TV show "Kanta's Kitchen"
KANTA TEMBA:  A lot of things inspired me; I felt that a TV show is a natural progression from writing a food column.  I also really wanted my readers, and viewers to have the chance to see me actually preparing and cooking different dishes;  I wanted them to get to know me better, my personality and my cooking style.  I believe that we eat with our eyes, noses and mouths, and so it's important for us to be creative with our cooking; and I wanted to show people that in my TV show. I also wanted to show how easy and exciting it can be to cook, if you just make a bit of time.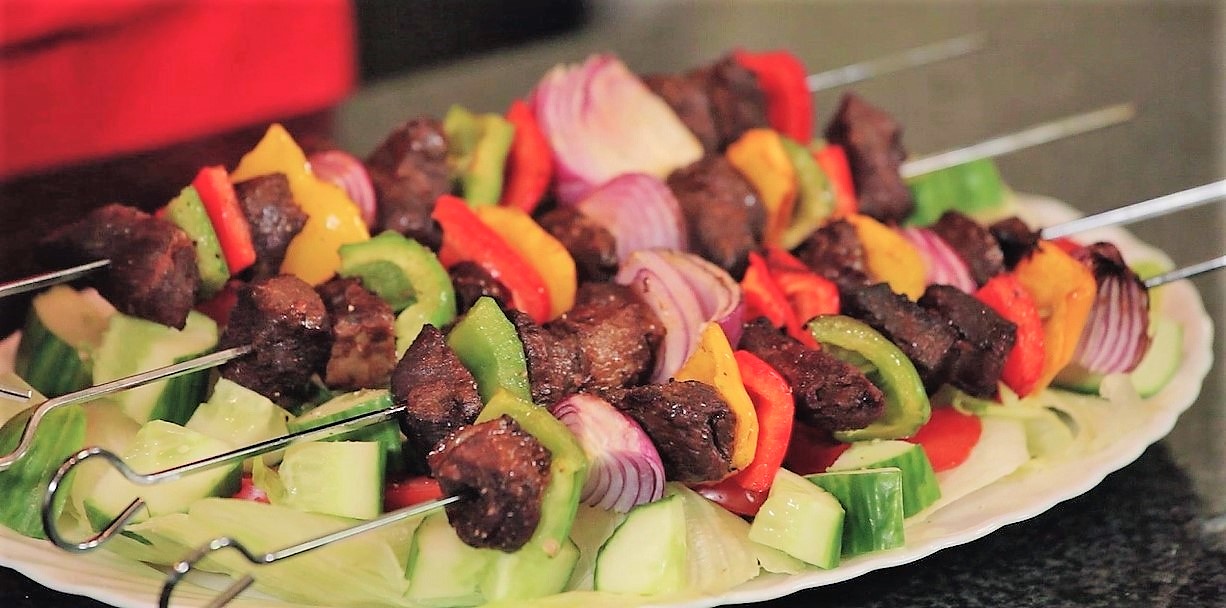 KAPA187:  What advice would you give to young people who have a passion for something and want to venture into "nontraditional" careers?
KANTA TEMBA:  The advice that I would give is; to follow your dreams and do what you love.  Everyone will always have an opinion on what you should do with your life, but it is so important for you to be happy and do what makes you happy.   There is a quote that really inspires me…  "Find something in life that you love doing.  If you make a lot of money that's a bonus; and if you don't, you still won't hate going to work".
KAPA187:  Any last words …
KANTA TEMBA:  Thank you all for your continued love and support, thank you to my readers and followers.  Stay tuned because I have plenty more coming.  Remember to tune into "Kanta's Kitchen" on Zambezi Magic, DStv channel 160.  For more recipes, cakes and updates visit www.KantasKitchen.com  Follow me on social media www.twitter.com/Kantas_Kitchen , www.facebook.com/kantaskitchen  and Instagram @KantaTemba
Watch the trailer for 'Kanta's Kitchen below:
Here are some of Kanta's Cakes ;
Connect with Kanta:
Website: http://www.KantasKitchen.com
Twitter: @Kantas Kitchen
Facebook: Kantas Kitchen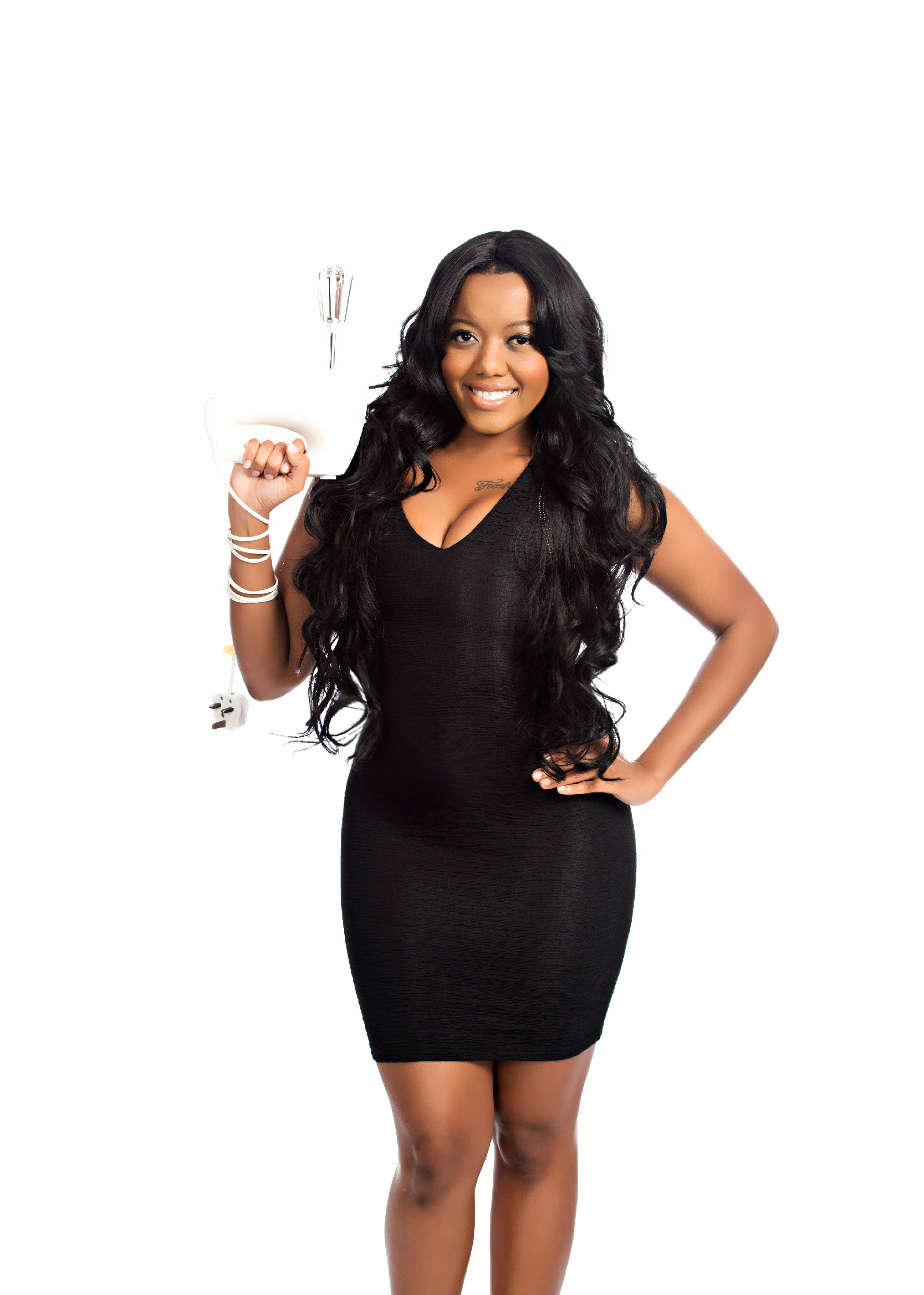 BY KAPA187