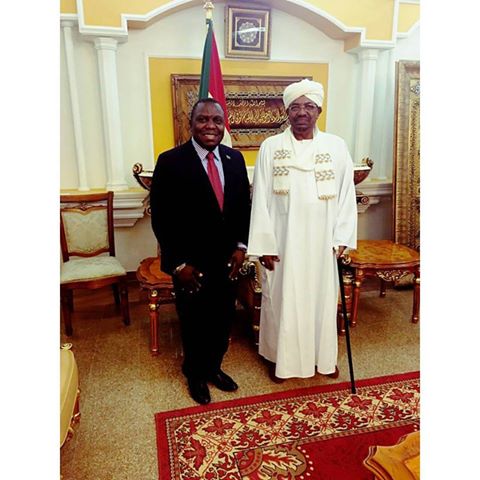 The Minister of Foreign Affairs Hon. Harry Kalaba wishes to inform the Nation that the Republic of Sudan has awarded Zambia 15 university scholarships which will allow Zambian students to study at the International University of Africa in Khartoum. Hon Kalaba disclosed this to journalists after paying a courtesy call on Sudanese President Omar Al Bashir in Khartoum recently.
Hon. Kalaba also disclosed that the Sudanese government plans to honour Zambia's First Republican President Dr Kenneth Kaunda for the role he played in liberation struggle on the continent. Hon Kalaba, who is on an official visit in Sudan at the invitation of his counterpart, the Sudanese Foreign Minister Prof. Ibrahim Ghandou, has described his visit as significant to the enhancing of relations between the two countries.
Mr Kalaba has said his visit will result in the signing of an Agreement of Cooperation which will give birth to the Joint Permanent Commission (JPC) between Zambia and Sudan. And Sudanese Foreign Minister, Prof. Ibrahim Ghandou, disclosed that President Omar Al Bashir has invited President Edgar Lungu to Sudan on a state visit this year. Prof. Ghandou said Hon Kalaba's visit, the first by a high profile Zambian leader in many years, will open up more areas of social and economic Cooperation between Sudan and Zambia, through the JPC.
[Read 80 times, 1 reads today]