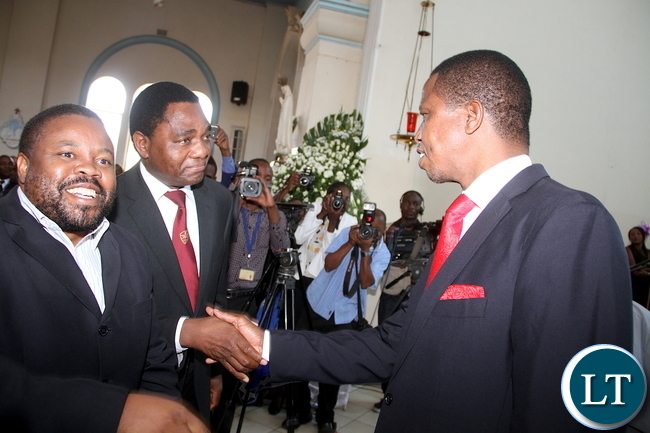 President Edgar Lungu has been called upon to dialogue with UPND leader Hakainde Hichilema.
The Young African Leaders Initiative has said that President Lungu should embrace efforts by UPND Leader Hakainde Hichilema who once tried to dialogue with him.
YALI Governance Advisor Isaac Mwanza noted that President Lungu indicated that the people who have not accepted him as President want to dialogue with him, encouraging him to consider such an opportunity as a starting point for dialogue.
Mr. Mwanza said that the president cannot run away from the fact that he needs to dialogue with the UPND leader and resolve all their issues.
Mr. Mwanza stated that the President's commitment towards peace building will be seen and weighed by the way he handles issue of dialogue with Mr. Hichilema.
Mr. Mwanza said that despite Mr. Hichilema refusing to recognize him as the duly elected president, mutual respect can be gained after the dialogue as the two leaders will begin to appreciate each other and think about Zambia.
[Read 155 times, 1 reads today]