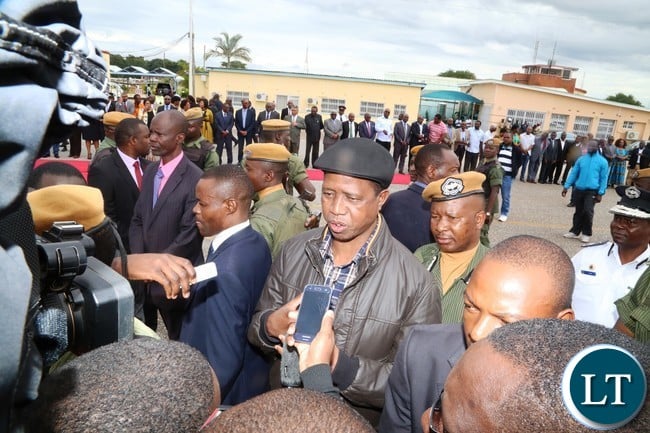 President Edgar Lungu says the Chingola Solwezi road has huge potential to spur economic development.
Speaking on arrival at Solwezi Airport, President Lungu says the road remains one of his top priorities of the many development projects taking place in North Western Province.
The President said the Chingola Solwezi Road like other roads in the country will spur economic Development.
And President Lungu said his biggest desire has been to work for all the people.
President Lungu said he is not bothered whether some people voted for him or not but he has a job to save all Zambians.
He said North Western remains underdevelopment and his government is determined to turn around the situation.
President Lungu said his visits to various parts of the country are important because his job is not to stay in Lusaka but to ensure that the nation is developing.
He called for harmony between the civil service and the ruling party for the sake of development.
And Provincial Minister Richard Kapita said people are happy to see President Lungu in a province were government is delivering numerous development projects.
And PF North Western provincial chairman Emmanuel Chihili said people are appreciating President Lungu's good will for the province.
During his working visit President Lungu will inspect the Chingola Solwezi road, address meetings with civil servants and party officials.