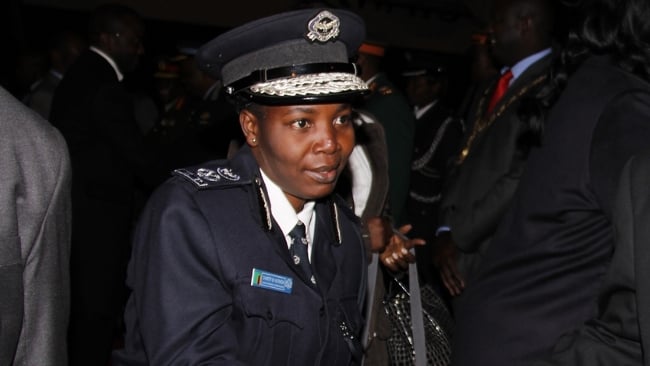 A man in Chililabombwe on the Copperbelt has hacked his 48-year-old wife to death with an axe.
Police said the man axed his wife several times on the neck, almost beheading her.
Copperbelt Province commissioner of police Charity Katanga named the victim as Peggy Zugi of Chimfunshi and the suspect as Elias Mwansa, 47.
Mrs Katanga said the murder happened on February 17, 2017 between 08:00 hours and 09:00 hours during a quarrel between the two.
"We have an incident in Chililabombwe, where a woman has been axed to death by her husband. The husband axed her several times on the neck and her head is almost disjoined from the rest of the body," Mrs Katanga said.
She said Mwansa and his wife had been quarrelling over the suspect's conduct, whom she accused of trying to rape his daughter on several occasions.
Mrs Katanga said the quarrel erupted when Ms Zugi wanted to leave her husband, which resulted in her brutal death.
She said Mwansa is on the run and that police have launched a manhunt for him.
Meanwhile, police yesterday impounded a truck carrying 600 bags of mealie-meal on the Ndola-Mufulira road.
Mrs Katanga said a police mobile unit intercepted the truck on Friday around 17:00 hours between Mwekela and Pina.
She said it is suspected that the mealie-meal was destined for the neighbouring Democratic Republic of Congo.