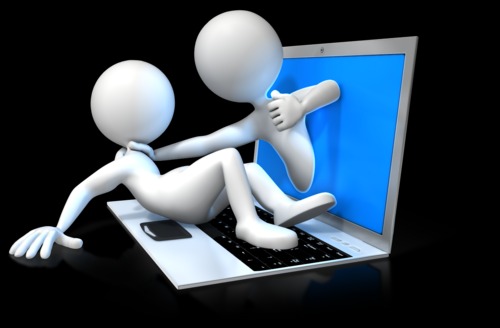 My name is Nimi Princewill, I'm from Nigeria. I'm heavily passionate about Africa, which explain the reasons why the chunk of my articles are tailored most times, to the specificity of happenings around the African continent. And possibly from feedbacks, I can be categorized quite interestingly, as the most hated columnist on the LusakaTimes. Not a very good remark on my CV I must say. LOL!
Moving on, I'm not oblivious to the fact that it's a common trait for Africans(who are most notable for their bloated egos) to get really defensive and raged, when TRUTH in whatever form is presented to them, especially when guilty!
I'm not also naïve, not to know how hurtful my articles deeply pierce those bloated egos with the blunt truths that I write.
Maybe I need a 'little more' diplomacy or censoring of the truth before conveying it, but I'm sadly not that romantic!
I acknowledge the maturity of the few who share the same ideology with me on certain issues limiting Africa(which we've all fallen victim of in one way or the other, but seek to change because of our refined and regenerated mindsets), and also to those who criticize constructively on areas of my flaws as a 'blunt writer.' It's been terrific!
But to those sworn haters, cyber bullies and hate-commentators who subjugate the truth and will never perceive anything good in what I write, it's been quite a handful of irresistible moments of laughter reading through your comments.
I get to share the humor with my friends and family (depending on how extreme and funny) when I have the time. I would have mentioned a few names who have been quite remarkably thrilling, but that would be cheap publicity.
Africa must be developed! If washing our dirty linen outside under the sunlight will make it cleaner, why do the laundry inside? Change begins with a regenerated mind that is bold and competent enough to confront problems.
So, if you frequently get defensive and easily infuriated at my articles without a constructive counter-opinion, check yourself deeply… I could be making a little sense after all!
Regardless of our various conflicting ideas and opinions, as long as they are driven towards the development of our continent, THE BIGGEST WINNER IS AFRICA!
By Nimi Princewill
Twitter: @princewill_nimi