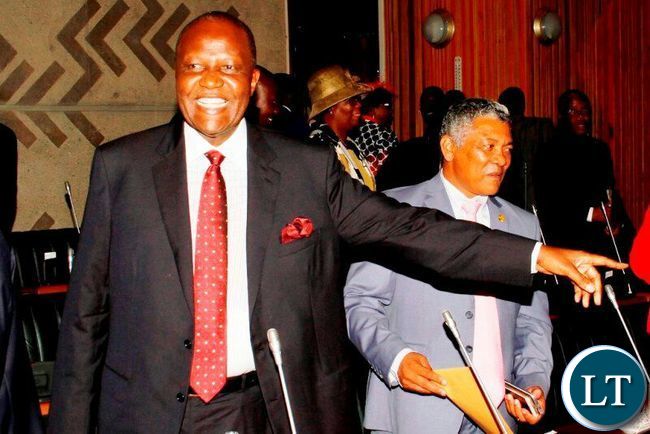 Minister of Finance Felix Mutati has challenged banks in the country to consider lending government at zero interest rate. Mr. Mutati says banks should become innovative and start lending government money at below zero interest rate because the state cannot default.
Addressing a Private Sector and GRZ Consultative Seminar on the Economic Stabilisation and Growth Program in Lusaka today, Mr. Mutati said the Private sector would also borrow at zero percent so that they contribute to the Zambia Plus program.
Mr Mutati said that the International Monetary Fund-IMF is offering Zambia finance at zero interest rates hence banks need to be competitive and beat the IMF offer.
Meanwhile Mr. Mutati has said that government will continue dealing with debts and increase revenue with or without the IMF coming on board. The Minister has however advised Zambians not to be scared of the IMF because key reforms such as the removal of subsidies and introduction of cost reflective tariffs for fuel have been made.
Mr Mutati noted that Zambia's economy is already showing signs of recovery owing to measures implemented so far.
And Ministry of Finance Permanent Secretary Mukuli Chikuba says Zambia's economy last year started picking after two years of tough times.
Meanwhile, Zambia Revenue Authority -ZRA- Commissioner General Kingsley Chanda says the authority has extended the deadline for complying with the new law for all account holders to have TPINs from 31st March to December 31st.
Mr. Chanda says the decision was arrived at by a technical committee formed with the Bank of Zambia which decided to give banks ample time to change machines and upgrade their date.
[Read 79 times, 1 reads today]