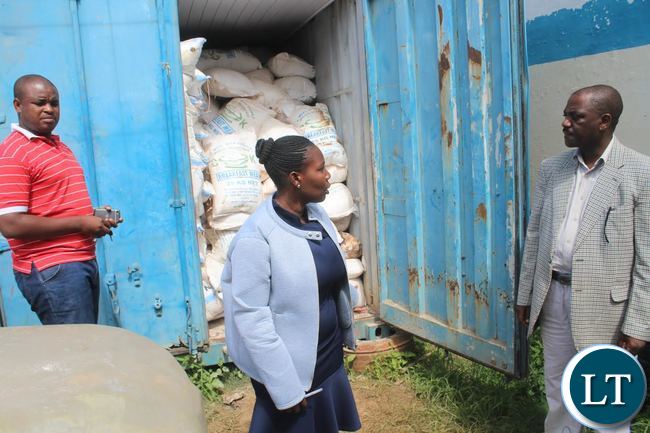 Mwense District Commissioner Geoffrey Chipampata has revealed that smuggling of mealie meal from the district into the Democratic Republic of Congo is on the increase.
Mr. Chipampata told ZANIS that members of the community are buying bags of mealie meal in large quantities from local businessmen and later smuggling it into the Democratic Republic of Congo.
He implored the community in the district to refrain from the act warning that anyone who would be caught would face the wrath of the law.
Mr. Chipampata has also directed the security wing in the area to intensify patrols and ensure that culprits are brought to book.
He said the border along the Luapula River is porous hence the need for security personnel to intensify patrols along the river.
The Mwense DC further appealed to members of the community to be on the lookout and report any suspicious smugglers to law enforcement agencies.
So far, 70 x 25 Kilogramme bags of mealie meal have been confiscated by the Zambia National Service (ZNS) officers operating in the district.