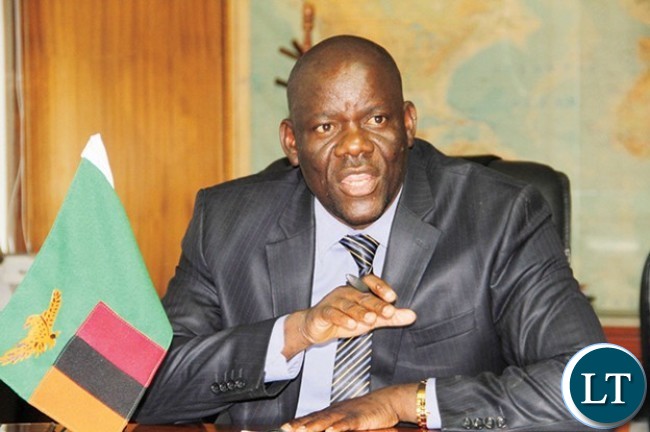 The Patriotic Front (PF) has expressed sadness at the death of 8 people in Monday's stampede at the Olympic Youth Development Centre in Lusaka.
In a media briefing held today in Lusaka, the PF Secretary General, Davies Mwila said that the Party respects and values human life and wants a thorough investigation into the matter to establish what happened. The PF Secretary General thanked Government for offering assistance to the injured and bereaved families.
Mr. Mwila further said the Party was aware of the statement by United Party for National Development leader, Hakainde Hichilema where he has blamed the PF Government for the stampede.
Mr Mwila stressed that the PF will not stop mourning and start responding to Mr. Hichilema's allegations.
Yesterday , a stampede over free food has left 8 people dead in Lusaka. The stampede was caused after hundreds of Lusaka residents trooped to the Olympic Youth Development Center (OYDC) where a US based faith organisation Church of Christ was due to start giving free food.
Chief Government Spokesperson Kampamba Mulenga said details of the OYDC incident were that the Church of Christ which was holding a revival meeting at the OYDC informed the public to converge to receive food hampers for free.
Ms Mulenga said the hampers contained 10 Kg bags of mealie meal and small packets of beans.
She said the announcement prompted the masses to throng the OYDC making the place full to capacity as early as 06:30 Hours and that those who were outside were attempting to enter by force.
"It is at this point that a stampede ensued claiming eight people,comprising five women and two men and a child. Seven of them died on the spot while one passed away at Matero Hospital," Ms. Mulenga said.
She confirmed that the accident also left 28 casualties who have been admitted to Chipata Compound Hospital, Ngwerere Clinic and United Teaching Hospital.