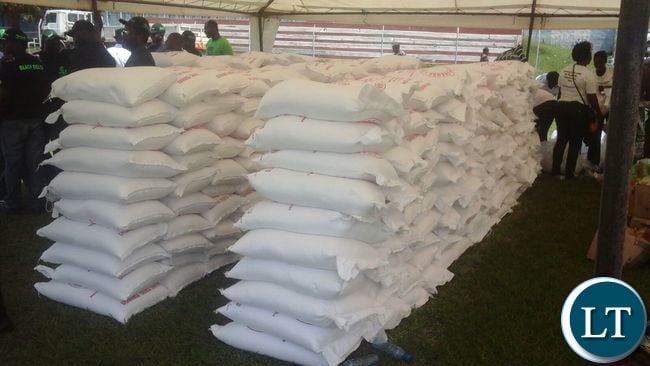 LEGAL action must be taken against millers frustrating Government efforts designed to reduce the cost of mealie meal and have breached the contract by selling the commodity at an exorbitant price, says Democratic Assembly president Maxwell Mwamba.
Mr Mwamba charged that millers frustrating Government efforts to make the cost of mealie meal affordable should be investigated because some of them were selling a 25 kg bag of mealie meal at K115 instead of the agreed price of K85.
This was despite the fact that the millers were receiving stocks of cheaper subsidised maize from the Food Reserve Agency.
He said that the decision taken by the Patriotic Front government to lower the price of the staple food had been frustrated by the same millers benefitting from the reduced price of maize which they were supposed to pass on to the consumer through a reduction in mealie meal prices.
Mr Mwamba claimed that the country had continued to ''suffer collateral damage'' by having children with malnutrition due to the unaffordability of food caused by high mealie meal prices.
"The Democratic Assembly is calling for legal action to be taken against millers who have breached the agreement designed to reduce the price of mealie meal and are frustrating Government's efforts designed to make the cost of mealie meal affordable," he said.
Mr Mwamba urged law enforcement agencies such as the police to investigate the matter, saying it bordered on food security which was a national security issue.
The opposition leader said that there was need to set up a commission of inquiry into the matter and if facts were established that the millers breached the contract, punitive measures should be taken such as the withdrawal of their operating
licenses.
Millers and grain traders had signed an agreement which was expected to result in the reduction of mealie meal prices to K85.
The two parties signed the agreement, underwritten by the FRA, in which the grain traders would supply 245,000 tonnes of maize to the millers who would in turn flood the market with mealie meal to ensure that the price reduced to K85 from the current price of K105 for a 25 kg bag.