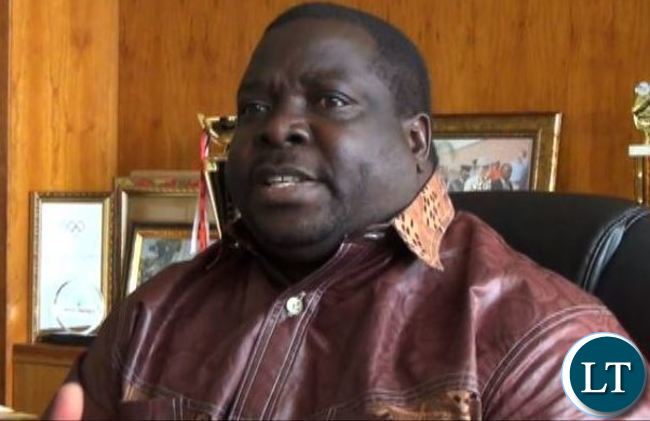 CHISHIMBA Kambwili has gone ballistic and confirmed that he branded State House Minister Freedom Sikazwe ''brainless and childish'' in Parliament on Friday, while accusing some Daily Nation editors of being hired to destroy his political career.
''I asked a fair question in Parliament but Mr Sikazwe told me I was asking a stupid question. So I told Mr Sikazwe that 'tawakwata amano' (you are brainless). I told Sikazwe that the PF did not belong to him and that I was going to sort him out because he was being childish. I told Mr Sikazwe that I do not tolerate nonsense," Mr Kambwili said.
Mr Kambwili claimed that Mr Sikazwe had threatened to destroy his businesses in the presence of Vice-President Inonge Wina, Defence Minister Davies Chama and Minister of Lands and Natural Resources Jean Kapata.
"No contract has been cancelled anywhere either for me as an individual or for my companies. What Mr Sikazwe is saying is trash. Mr Sikazwe told me that my businesses would be squeezed and my children would suffer.
"After about four months, I wrote a text message to Mr Sikazwe to thank him for squeezing my businesses. I have always been my own man and no one will ever destroy me," Mr Kambwili said.
"Mr Sikazwe should not think he is going to be minister forever. I was once a minister and I was fired. You do not apply to be minister but you are appointed at the prerogative of the President. I was like Mr Sikazwe and he be will like be me.
He insisted that he was not going to allow himself to be dictated to on how to debate in Parliament and that he had been provoked beyond what he said he could bear by the PF Government and was only restraining himself.
Mr Kambwili, the Patriotic Front (PF) Roan Member of Parliament, claimed that Mr Sikazwe had threatened that Government was going to squeeze his businesses.
Reacting to a story published in the Sunday Nation on Sunday, Mr Kambwili claimed he was not a bitter man for having been fired from Government but would always speak his mind if he believed that things were going wrong.
He said none of the contracts undertaken by his companies had been cancelled as claimed by Mr Sikazwe and that it was therefore not true that his animosity against the State House minister was as a result of the alleged cancelled deals.
He also accused the Daily Nation of having been ordered by some editors to launch a propaganda campaign against him because, according to him, he was being perceived as positioning himself for the 2021 general elections.
Mr Kambwili wondered why people were talking about him over the 2021 general elections but declared that he was not going to do anything that was going to destroy the PF.