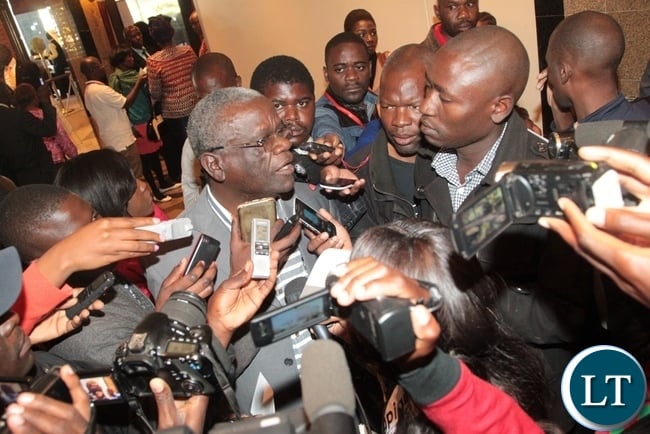 The opposition UPND has advised its members not to attend tomorrow's highly anticipated court hearing on its protracted presidential petition.
The Lusaka High Court is tomorrow set to rule over the UPND's petition to have its main petition challenging President Edgar Lungu's 2016 election victory.
The Lusaka High Court has become a battleground in recent times with UPND cadres in running battles with riot police.
But a notice from UPND Secretary General Stephen Katuka said the cadres should stay away because the matter will not be heard in open court.
"I wish to notify all members and our esteemed supporters that the Presidential Petition scheduled tomorrow, 15th March 2017 at High Court will be held in Chambers. As a result of this, no one will be allowed in court and outside the premises," Mr Katuka said.
He added, Therefore you are all advised not to go to court but to attend the Press briefing that will be held at the Party Secretariat tommorow at 10hrs."