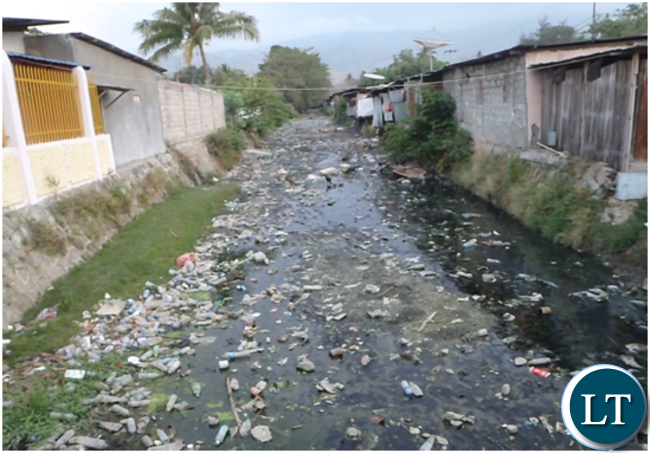 The National Water Supply and Sanitation Council (NWASCO) says wastewater remains a threat to public health and the provision of clean and safe drinking water without the enforcement of standards for construction of sanitation facilities and wastewater re-use.
Speaking ahead of World Water Day which will be commemorated on 22nd March 2017 under the theme 'Water and Wastewater' NWASCO Director Kelvin Chitumbo observes that it is for this reason that NWASCO is developing a strategy on the regulation of on-site sanitation and faecal sludge management.
He said regulation of these services will help promote good public health and ensure cleaner and safe environments.
He noted that On-site sanitation systems such as pit latrines and septic tanks are now widely in use in Zambia especially in the peri-urban and new development areas.
"This is due to the fact that sanitation facilities are dilapidated and inadequate to meet the current demand while improper use of the facilities have exacerbated the situation.
However, most pit latrines and septic tanks are poorly constructed in most cases and maintenance and management of these facilities is very poor and largely contribute to the deterioration of groundwater quality through discharge of untreated wastewater."
Mr Chitumbo adds that investing in on-site sanitation and the associated faecal sludge management (i.e. treatment infrastructure development for faecal sludge) as well as enforcing of desludging services is vital for Zambia.
"Investment is key to address this challenge and we have seen good will from government and cooperating partners to fund both water and sanitation as evidenced from a number of projects such as the Three hundred million US Dollars for the Lusaka Water and Sewerage specifically for sanitation while the Two hundred Million US Dollars for Nkana Water and Sewerage Company, One Hundred and Fifty Six Million Euros for Mulonga Water and Sewerage Company and One Hundred and four Million US Dollars for Kafubu Water and Sewerage Company include sanitation aspects.
Efficient sewerage systems including sewage treatment plants are vital for any country so as to ensure that wastewater and sludge are treated before being discharged into the environment." he said.
[Read 91 times, 1 reads today]