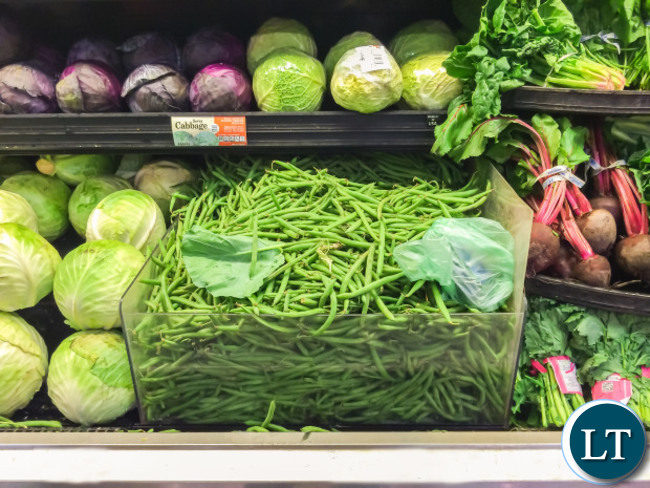 The Policy Monitoring and Research Centre (PMRC) has welcomed Government ban on the importation of some agricultural products.
The Ministry of Agriculture recently named the banned agricultural produce as tomatoes, onions, carrots, mangoes, potatoes, pineapples, lemons and watermelons. 
The Ministry said the ban follows numerous concerns by local farmers that the imported produce had a negative impact on their businesses.
PMRC Executive Director Bernadette Deka said in a statement that this decision cements Government's resolve towards developing a sustainable, diversified and competitive agriculture sector, which has immense potential to improve the livelihoods of the people.
Ms. Deka added that this is an opportunity for farmers to further expand their production and compliments efforts that have been launched such as the "Buy Zambian Campaign". 
"We note that several countries tend to introduce bans in order to reduce the amount of foreign exchange used for imports while other countries do so to stimulate local production. It has been observed however that for some countries, when foreign exchange earnings improve they tend to relax on the bans. As best practice, such bans are usually implemented after policies and incentives that promote local production have been affected," Ms. Deka said.
She cited Nigeria and Zimbabwe as some of the countries that have had similar bans with Zimbabwe also having an import control mechanism.
Ms. Deka said, "Another example is that Nigeria had previously imposed bans on imports of barley and this helped to stimulate the use of locally produced sorghum to produce beer despite the motivation being foreign exchange management, not necessarily promoting innovation in brewing. This shows the dynamics around the ban of imports of selected vegetables and fruits."
She said Zambia has abundant water resources, good soils and good climate overall for the growing of crops.
"The maize surplus for instance is an indication that we can manage to produce even more with the right methods and technology. PMRC therefore applauds Government for this decision, as it promotes empowerment of the local farmers and suppliers," she said.
"Further, this provides a ready market for the farmers and hence there is need for more production to ensure that there are no gaps in the supply of quality vegetables and fruits.  To this effect, an assessment needs to be conducted to ascertain the demand statistics of the particular fruits and vegetables on the Zambian market," Ms. Deka prodded.
She said this will ensure that the farmers cultivate with accurate figures and would guide the produce with surplus.
"On the issue of capacity and technology, the farmers are therefore challenged to venture into innovative and effective farming methods that will ensure quality produce in bulk on a consistent basis. It is therefore an opportunity for the local farmers to improve their farming methods."
"To this effect, the local farmers should now embark on securing finances and venture into innovative methods of farming as well as technology that would promote efficiency," she said.
She said the Government should therefore further invest in infrastructure that would aid the local farmers in their production.
"This can be done with the assistance of the private sector and other cooperating partners. The importance of investing in infrastructure has significant implications for food production, storage and distribution. Other factors that our local farmers should engage in are consulting on the preferred varieties for the fruit and vegetables to the local market of supermarkets and chain stores."
She said to this effect, PMRC supports calls for the Zambia Bureau of Standard (ZABS) to develop a scale of standards that local farmers should meet in the production and distribution of the stated produce; as this is the only way that will create a win –win situation for both suppliers and consumers.
Ms. Deka said there should be a coordinated system that will enable farmers to supply consistently to the market.
"In view of Government's decision to promote Industrial Clusters and Multi Facility Economic Zones, PMRC also calls for the establishment of such strategic ventures focusing on agriculture. This would be timely provided that the country is determined to diversify into agriculture and further promote crop diversification," she said.
"It does suffice to say however, that without reliable roads, storage facilities, power supply and irrigation there may be concerted delays for Zambia to radically diversify and transform the agriculture sector. Further, much emphasis must be placed towards research as this will provide evidence based trends and new concepts in agriculture that will aid the development of the sector and promote good varieties of fruits and vegetables to be planted."