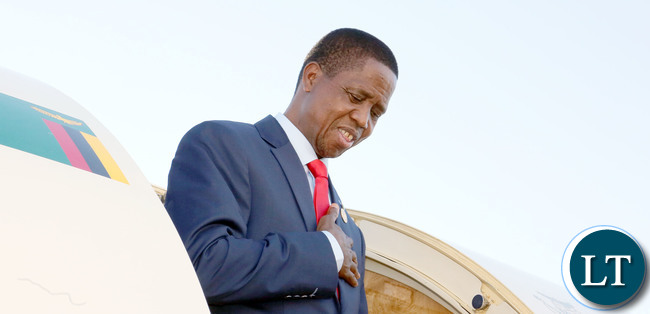 President Edgar Lungu is this Sunday expected in Muchinga Province for a three day working visit.
The President is expected to check on developmental projects.
The Head of State will also check on over 100 Trucks that have been impounded at Nakonde border after being found with illegally harvested Mukula logs.
Muchinga Province Permanent Secretary Bright Nundwe has told ZNBC News in an interview that the President will visit Mpika, Chinsali, Isoka and Nakonde districts.
Mr. Nundwe says in all the districts, the President will check on various developmental projects such as the water reticulation systems, hospitals and will also take time to meet with civil servants and Party officials.
On Tuesday, the Head of State will meet with all Traditional leaders in Muchinga Province where he is expected to among other things dialogue with them on how best to police the illegal harvest of the Mukula tree.
Mr. Nundwe says the people of the Province are excited with the President's visit as this is the first time this year he is touring Muchinga Province.