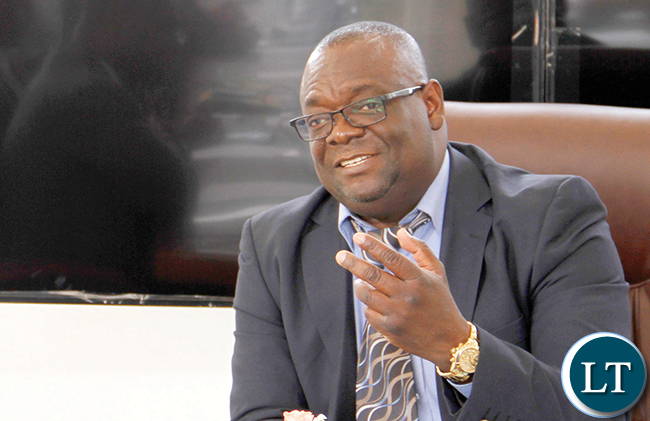 A PROGRAMME of providing food to pupils is set to be implemented throughout the country following its first-class performance in 38 piloted districts and 2,700 pre- and primary school learners.
The school meals programme was launched as a pilot project on the back of several research findings that suggested that lack of food was widely responsible for the poor enrollment levels as parents used their children for economic activities.
Ministry of Higher Education permanent secretary Henry Tukombe said this in Lusaka on Friday during a workshop to evaluate the impact of the school feeding programme in Lusaka.
"This programme will not only promote national food security but more importantly, contribute to national food and nutrition security leading to poverty alleviation," Mr Tukombe said.
The programme is financed and implemented by Government, the Food and Agriculture Organisation (FAO) of the United Nations, the European Union and the World Food Programme (WFP).
Mr Tukombe said the school feeding programme has improved school attendance for a larger percentage of pupils who stayed away from school on account of hunger.
The programme involves parents in the catchment areas producing food which is sold to schools and given to pupils for free to enhance performance.
"In this way, the majority of our people who earn their living through agriculture will be able to access a market for their produce, thereby improving not only their individual household productivity but also local economy," Mr Tukombe said.
Mr Tukombe said the Government will prioritise the school feeding programme because it fits within the Patriotic Front (PF) pro-poor policy.
Mr Tukombe said Government and development partners will know the impact of investing in pupils.
Ministry of Agriculture permanent secretary Julius Shawa said the agriculture sector will continue to play its role of ensuring that the programme succeeds because it enhances agriculture by providing ready market for the suppliers of agricultural produce to schools.
He said social protection interventions such as school feeding programme and agriculture scaling up programme are very important and need the support of all stakeholders.
Mr Shawa said the evaluation of the pilot programme should help Government and its development partners to address challenges for future interventions.
FAO country representative George Okechi said the programme has potential to stimulate economic growth in future through the expansion of land for production of food for supply to schools.
He said the launch of the evaluation should help with the necessary tools to respond to the needs of the pupils and school authorities.