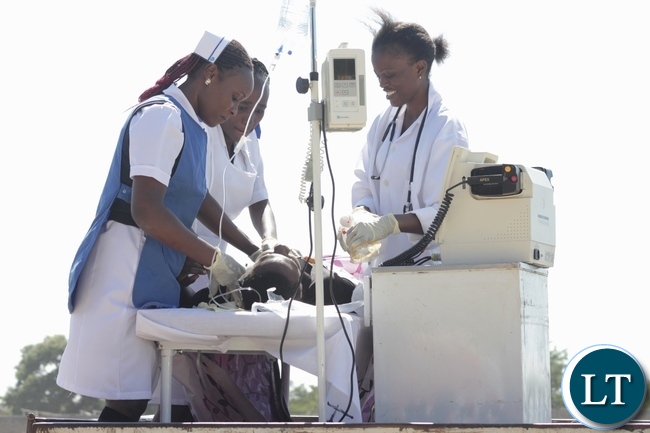 MEDICAL experts have cautioned women against using sex toys because they contain toxic chemicals.
Dr Misheck Hamazwanga, a gynaecologist at Arthur Davison Children's Hospital in Ndola, said in an interview that sex toys being advertised and used by women contained different dangerous chemicals.
Dr Hamazwanga said some of the chemicals found in these artificial male private parts included toluene, cyclohexanone, tetrahydrofuran, dimethylformamide and phonol among others.
He said continued usage of sex toys would result in some people experiencing vaginal chemical poisoning which had similar symptoms to that of Sexually Transmitted Infections (STIs).
Dr Hamazwanga said the delicate tissue of the vagina was more susceptible to reactions due to the presence of the chemicals in the sex toys.
He said the usage of sex toys caused vaginal swelling, itching and the burning sensation that would last for days.
He further said the artificial male private parts being sold were porous and could harbour dirt and bacteria because they were not sanitised.
"Even if the toy is not toxic, the porosity issue is still a potential threat as it can harbour bacteria," he said.
Zambia has in the recent past seen an increase in the sale of artificial male private parts.
And Zambia Church of Nazareth overseer Reverend Joshua Milimo said the usage of sex toys was sinful because it contradicted the plan of God as regards to sex.
Rev Milimo said sex was designed by God to be practiced by man and woman in marriage.
"These are the last days, and people should repent from such practices if we are to be called a Christian nation," he said.
The sex toys are being used largely in universities and colleges in Lusaka.
Some female students talked to anonymously, indicated that the sex gadgets helped in reducing chances of unwanted pregnancies and sexually transmitted diseases such as HIV.
[Read 287 times, 1 reads today]