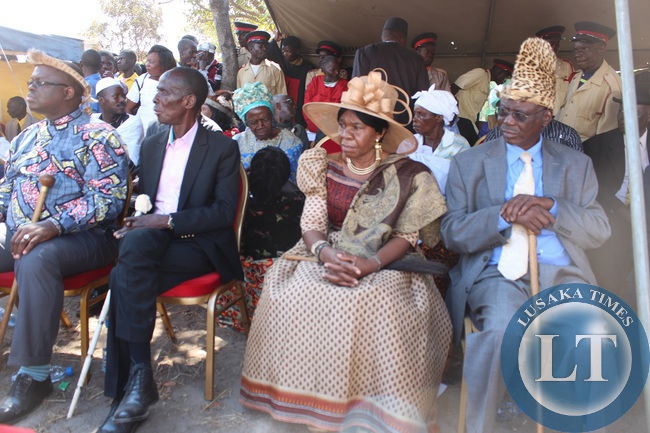 President Lungu has challenged traditional leaders in Northern Province to willingly avail land to government for investment purposes.
President Lungu notes that it will be difficult to attract investors to the province if land for development is not available.
The Head of State said this in Kasama last evening when he met 22 Chiefs from Northern Province to discuss issues of development in the region.
He said while it is a fact that the province has endowed natural resources, the failure by the Chiefs to give out land for investment opportunities will hinder development in the region.
President Lungu, who is in the province for a three day working visit, however assured the traditional leaders that his Government is committed to implementing infrastructure development such as construction of roads, schools and health facilities in their
hiefdoms.
He also informed the traditional leaders that he cannot implement all projects at once but will progressively attend to them in a phased manner starting with the on-going projects across the country.
President Lungu further advised Chiefs from Northern Province to be patient with his Government as it addresses some of their concerns regarding their welfare.
And speaking on behalf of other Chiefs, Chief Kaputa said the people of Northern Province are in full support of President LUNGU'S leadership because he is the legitimately elected Head of State.
The traditional leader appealed to the President to work hard and deliver on his promises of working on the roads, schools, health facilities and also opening up industries in the province.
Chief Kaputa further explained that the agricultural and dairy industries are some of the sectors which have the potential to create more than 42,000 jobs for the local people if well developed.
The meeting between President Lungu and the 22 chiefs drawn from the nine districts in Northern Province was also attended by some cabinet ministers, Members of Parliament, senior governmental officials and members of the PF Central Committee respectively.
[Read 42 times, 1 reads today]