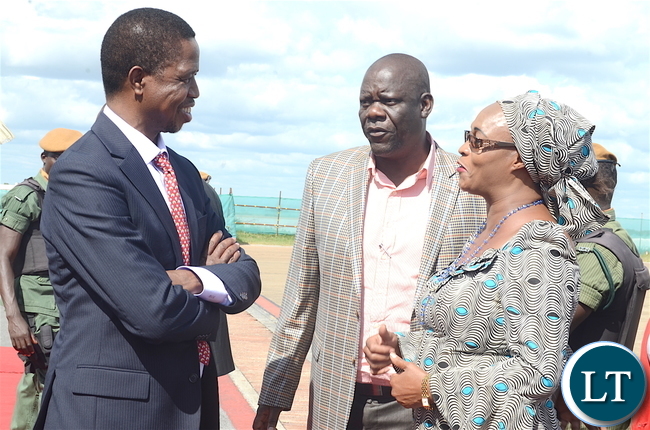 PRESIDENT Edgar Lungu has warned that if violence continues to prevail he will be forced to declare a state of emergency.
Speaking upon arrival in Livingstone to mark his tour of the province, President Lungu who said if the acts of arson and unlawful order continued he would be pressed to declare a state of emergency.
The Head of State who noted that such actions have left poor civilians to suffer as markets and shops which are being targeted belonged to civilians.
Government or division of government (i.e. on a municipal, provincial/state level) may declare that their area is in a state of emergency.
This means that the government can suspend and/or change some functions of the executive, the legislative and/or the judiciary during this period of time.
It alerts citizens to change their normal behavior and orders government agencies to implement emergency plans.
A government can declare a state of emergency during a time of natural or human-made disaster.
President Lungu also noted that police had been very tolerant in previous years towards UPND leader Hakainde Hichilema as he has so often broken the law.
However President Lungu said he would at no point interfere in the legal process of the incarcerated UPND leader and would allow the law to take its cause.
The Head of State mocked Hichilema who had called on all his international friends to condemn, government for his arrest.
President Lungu noted that such calls even by the international community do not shake him or government because Zambia is a sovereign state.
He also not that Hichilema was only facing arrest because he had broken the law as is the norm for any person who breaks the law.