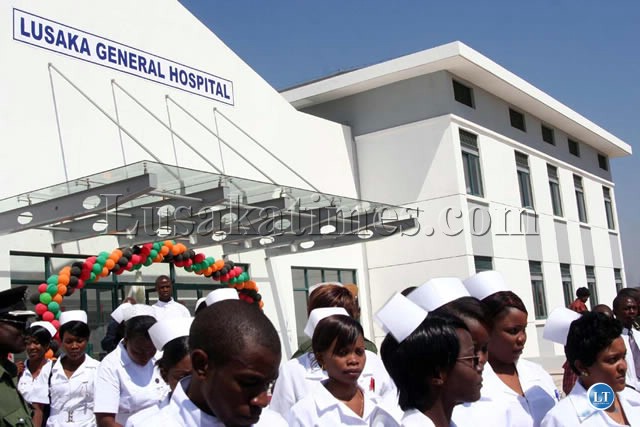 THE Chinese government has released 400 million Yuan (about $58 million) for bed space expansion at the Levy Mwanawasa General Hospital from the current 150 to 850.
Chinese Embassy Charge d' Affaires Chen Shijie said China would also help the hospital set up an endoscopy treatment centre within the next three years which would offer a better public health service to the Zambian people.
Mr Chen said China would work closely with Zambia to promote health cooperation to a higher level especially with the current favourable policy support from the Zambian Government.
"I believe that there is great potential of medical cooperation between China and Zambia. More Chinese medical equipment and medicine will be accessible to the Zambian market which will help to alleviate the shortage of medicines in the country," Mr Chen said.
He said this during the award ceremony of the 18th Chinese medical team that had completed their one year service to Zambia and were returning to China.
Speaking in a speech read on his behalf by Ministry of Health spokesperson Kennedy Malama, Minister of Health Chitalu Chilufya commended the Chinese government for their support in the medical sector that had seen more Zambian doctors study in that country in various fields.
Dr Chilufya said the 18 doctors that had been working in the country for the past one year were highly trained and carried out their work diligently.
He said the country was looking forward to the endoscopy centre that was being established at the cost of 7,000,000 Yuan and would be used to introduce and develop the latest techniques in diagnosis and treatment.
Meanwhile, representative for the 18 doctors Gou Jianjun said over the year the medical team had diagnosed more than 12,000 patients, performed more than 1,500 operations and rescued 200 patients from dangerous and serious cases.
Dr Gou said the doctors also brought new theories and techniques such as the first micro-surgical excision of intracranial tumor in Zambia and the first vocal cord polypectomy at Levy Mwanawasa Hospital that benefited the local patients.
[Read 345 times, 1 reads today]