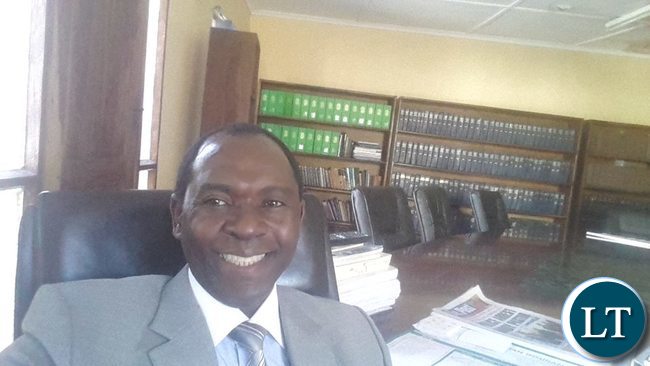 THE Lusaka High Court has dismissed an application by three lawyers who had requested that the Law Association of Zambia (LAZ) executive should not chair today's extraordinary meeting because they are the subject of the debate.
In a ruling delivered yesterday, High Court Judge Mathews Lungu said the court cannot be invited to make orders and grant reliefs which are not supported by a claim of action for determination, stating that the applicants ought to show that their rights under statutory instrument number 55 of 1996 have been violated.
"It is the view of the court that the reliefs sought in the originating summons could have been properly addressed to the respondent in accordance with the prescribed rules governing the association. Only when LAZ refuses to abide by its own rules will the courts be invited to protect the rights of its fully paid-up members like the applicants," he said.
This is in a case in which three Lusaka lawyers petitioned the LAZ council to call for an extraordinary general meeting that will discuss a vote of no confidence in the council and other association office-bearers.
The lawyers requested the LAZ executive to convene a meeting to debate the vote of no confidence in the council.
The lawyers, Kelvin Bwalya, Hobday Kabwe and Robson Malipenga, requested the LAZ executive not to chair the meeting because they are the subject of the debate.
They contended that the debate motion will involve LAZ president Linda Kasonde and that she, and other members of the council, should be impartial in conducting the meeting.
However, LAZ asked the High Court to dismiss the proceedings, stating that the application was irregular.