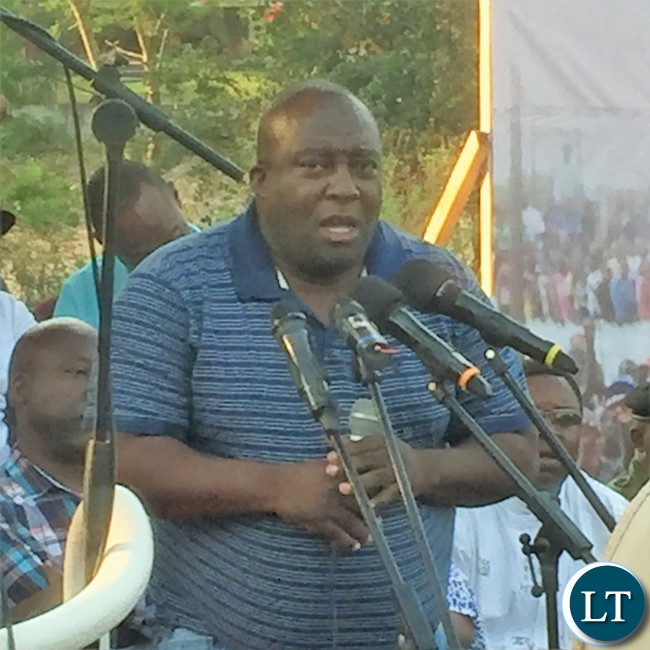 Patriotic Front (PF) Copperbelt Chairperson Stephen Kainga has expressed sadness by the sentiments attributed to the Former Copperbelt Minister Mwenya Musenge in the Mast Newspaper recently.
The former Copperbelt minister Mwenya Musenge was recently quoted in the named daily tabloid lamenting how shocking it is to see some new Government and party officials have amassed wealth in a short time of being in power.
Mwenya Musenge who is also a member of the PF central committee further quoted saying Government and PF Officials have even built mansions in and outside Zambia when they serve a poor economy and the outsiders are buying their way into the PF and shockingly taking up positions.
Kainga said the sentiments attributed to the former copperbelt provincial minister have not sat well within PF on the copperbelt especially that Musenge is not only a senior member of the party but also a member of the central committee and would go against the instructions of President Edgar Chagwa Lungu.
The copperbelt PF chairperson has since reiterated President Edgar Chagwa Lungu's directive that no party member should comment on the matter involving the opposition leader as the issue is before the courts of law.
He has urged all Copperbelt members to seek guidance before commenting on such issues to avoid bringing the name of the President into disrepute.
Kainga noted that as Copperbelt Chairperson will not condone people that want to go against the directives of President Edgar Chagwa Lungu and challenged Mwenya Musenge to come out in the open and state whether he is with or against the Patriotic Front (PF) Government now.
He observed that lately the former Copperbelt Minister's conduct is questionable, affirming that currently Musenge has been attacking his own political party using the media and deemed his conduct as unbecoming.
Kainga also stated that Copperbelt Province is now running out of patience with members that want to ridicule the ruling PF, adding that is some people are fed up they are free to leave in peace than discrediting the party and President Lungu.
"Mwenya Munsenge's conduct is questionable because he is been attacking his own political party using the media and deemed his conduct as unbecoming" Kainga said