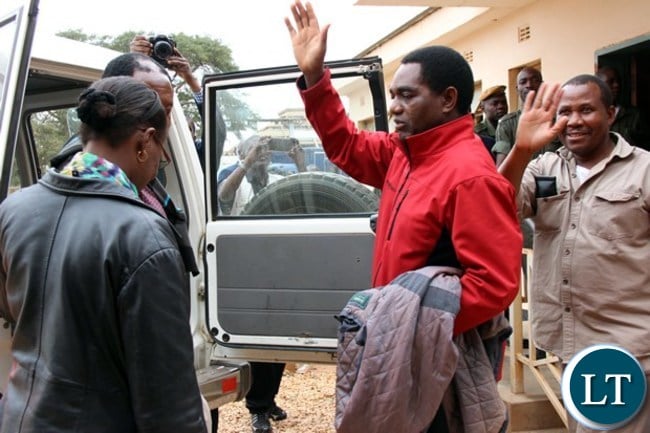 Defence lawyers have asked the Lusaka Magistrate Court to ignore the certificate of committal to the High Court for treason trial for UPND leader Hakainde Hichilema and his co-accused.
The lawyers have submitted before Magistrate David Simuusamba that the certificate of committal has been issued on a bad charge and therefore it is null.
They have also raised concern that the certificate was issued by the Deputy Chief State Advocate instead of the substantive Director of Public Prosecutions (DPP).
They further contended that if indeed the DPP had delegated the issuance of the certificate of committal, there was no letter to prove such delegation.
They also pointed out that the names of the accused appearing on the indictment are at variance with the ones appearing on the certificate of committal.
The defence team has submitted that the State's action borders on constitutional matters which must be referred to the High Court for determination.
And the State could not respond to the submissions by the defence lawyers.
The State instead asked the Court to be given enough time to respond to the arguments by the defence.
Magistrate Simuusamba has since granted the application by the state for matter to be adjourned to tomorrow, Friday,5th May after the defence reluctantly agreed to the application.
Earlier, Magistrate Simuusamba ordered that the State gives back all the property which police officers seized during the arrest of Mr. Hichilema and his co-accused which include vehicles.
This was after he found merit in the argument by the defence lawyers that the said property was ceased without a seize warrant.