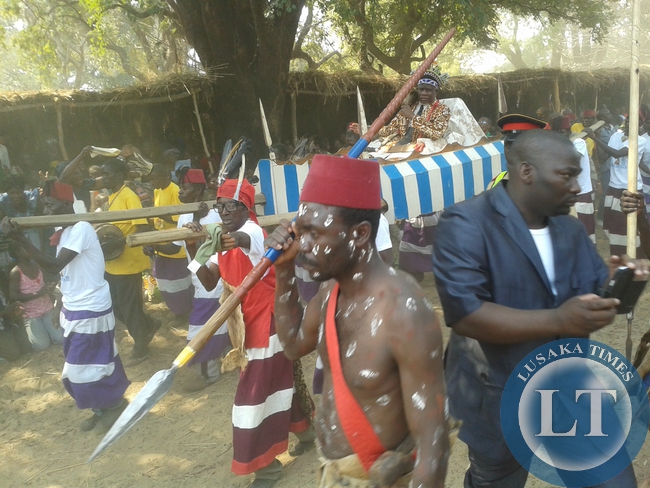 The Lunda Cultural Association of Zambia (LUCAZ) says it has raised over K50,000 towards this year's Lunda traditional ceremony of the Lunda speaking people in Zambezi district in Northwestern province.
ZANIS reports that LUCAZ Chairman General Anthony Samuhandu says the amount raised would go towards the successful holding of the annual traditional ceremony.
Mr. Samuhandu said this in Lusaka last evening during the Association fundraising dinner dance.
He pointed out that cultural ceremonies are an ingredient of peace hence tribesmen and women to promote peace to enhance regional and national development.
The Chairman General commended individuals and companies that made the event colourful because of their invaluable support.
Senior Chief Ishindi has 54 Lunda chiefs under his reign which covers three countries namely the Democratic Republic of Congo, Angola and Zambia.
The Lunda Lubanza traditional ceremony which bares strong resemblance to the Umutomboko traditional ceremony of Mwata Kazembe of the Lunda speaking people in Luapula province is held every August at Mukanda-Kunda royal palace to commemorate the coming of the Lunda people from Kola in DRC.
The ceremony is a symbol of unity of all Lunda speaking people that have settled in the three countries.