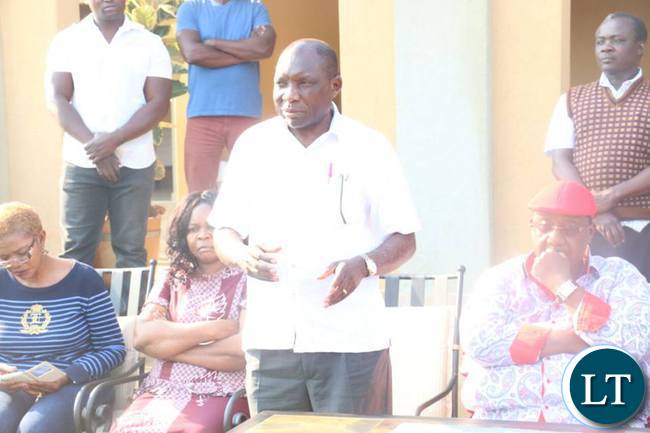 Alliance for Development and Democracy (ADD) President Charles Milupi has dispelled and described as cheap propaganda the rumours circulating on social media platforms suggesting that he has taken over the leadership of the United Party for National Development (UPND) the incarceration of its leader Hakainde Hichilema for treason.
Milupi clarified that his party is in an alliance with UPND, MMD and People's Party where he is a leader of that alliance and it was outrageous for some individuals to suggest that he has taken over the UPND leadership.
The ADD President has however noted that the story the story is coming from ill-wishers of the alliance who are celebrating the incarnation of the UPND President with the aim to divide the alliance partners which will not work.
Milupi explained that in an absence of Geoffrey Bwalya Mwamba and Hakainde Hichilema, the UPND is headed by its National Chairperson Mutale Nalumango according to the UPND party constitution.
"Those Rumours are just cheap propagandas from our opponents who only want to divide us as an alliance but I can assure you they will not succeed because we already know where such stories are coming from" Milupi said