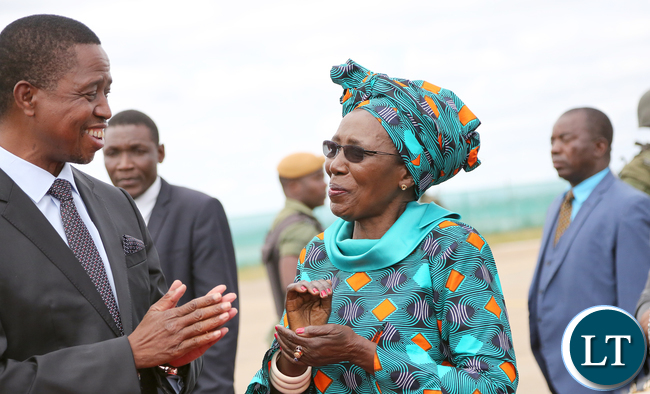 Vice President Inonge Wina is today expected to travel to Mexico for the 2017 Global Platform for Disaster Risk Reduction to be held in the tourist city of Cancun.
The International conference to be held from Monday 22nd to Friday the 26th May, will, among other issues, discuss key strategies for dealing with growing economic losses that arise from natural and man-made disasters.
Mexican President, Mr Enrique Pena Nieto is expected to officially open the United Nations organised meetingon Tuesday the 23rd of May.
Mrs Wina will be in attendance together with other Heads of State and Government, top leaders of the private sector and civil society .
Meanwhile, Permanent Secretary for Parliamentary Business in the Office of the Vice President Juliana Shoko Chilombo has implored Zambians to take keen interest in issues of Disaster Reduction measures which will be under discussion.
Mrs Shoko has also told ZNBC News in an interview that the vice President's presence at the conference is indicative of how seriously the Zambian government takes matters of disaster management and reduction.
This will be the first Global Platform since the adoption of the Sendai Framework for Disaster Risk Management in 2015 in Japan which outlined targets and priorities for action to prevent and reduce existing disaster risks worldwide.