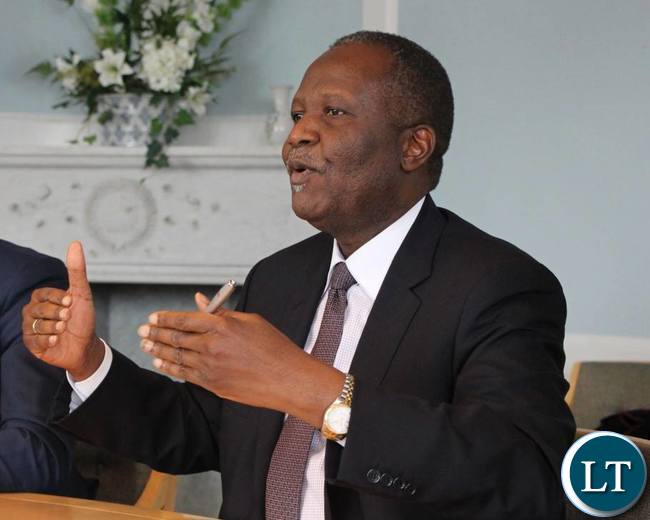 THE World Bank will continue supporting Zambia in the implementation of sustainable farming methods because they have improved livelihoods for farmers and conservation, vice- president for Africa Makhtar Diop has assured.
And Minister of Finance Felix Mutati says there is need to implement the model being applied by the Community Markets for Conservation (COMACO) in using sustainable methods of agriculture to transform people's lives across the country.
During a visit to COMACO projects, some of which are funded by the World Bank, Mr Diop said the institution is looking forward to supporting best practices that strike a balance between increasing incomes and livelihoods for people and conserving the environment.
"It is important for us to visit the projects on the ground and understand what is really happening. This will also help us to reflect on our approaches and how we should do it better next time," he said.
"We are impressed with what COMACO is doing by involving the community not only to increase agricultural productivity but also to venture into sustainable methods of farming."
Mr Diop said the World Bank is ready to scale-up the model through partnerships with Government, the community and the private sector.
Earlier, Eastern Province permanent secretary Chanda Kasolo said Government, with support from co-operating partners and the community, is implementing programmes aimed at building resilient rural livelihoods through practicing sustainable agriculture.
"Agriculture is the mainstay of the economy in this region, and through unsustainable methods and charcoal burning, over 156,000 hectares of forest land has been lost in the last few years," Mr Kasolo said.
He said there is need to promote methods being used by COMACO, the World Bank, Government and the community to avert disaster.
COMACO chief executive officer Dale Lewis said there is need to create an economy that works for small-scale farmers.
"Farmers are put under pressure through prioritising market demands, often at the expense of environmental needs but we have shown that markets and conservation can work together," Mr Lewis said.
And Minister of Finance Felix Mutati says the model being applied by the COMACO should be used to transform people's lives across the country.
Mr Mutati said Government will support the COMACO model because it is improving people's livelihoods.
"Conservation is key to economic development and as Government we will take this concept to all parts of the country," he said.
COMACO provides a market for smallholder farmers who supply it with soya beans, groundnuts, fruits and other crops that are processed into various finished products, including soya flour, peanut butter and stock feed.